Press Release
An Evidence-Based Workshop on Prevalence of Digital Violence and Hate Speech in Nepal
21 March 2023
The UN Resident Coordinator Office in Nepal and UNESCO Kathmandu successfully organized an evidence-based workshop with government and civil society leaders to highlight the status of digital violence and hate speech in Nepal and galvanize efforts to combat and mitigate it.
The workshop is a part of UN Nepal's long-term goal to foster discussion on the causes and consequences of hate speech and promote information integrity in the hope of encouraging a collective effort to widen preventive measures and early warning actions on hate speech and disinformation in the country.
Speaking at the program, the UN Resident Coordinator Designate in Nepal, Ms. Hanaa Singer-Hamdy, said, "creating safer online experiences is crucial in the climate of aggressive digitalization. When groups in society use online platforms to attack and propagate hurtful content, it causes backlash, harm and can turn violent and undermine social cohesion. To make a difference we need effective partnerships between government, civil society, and tech companies. A partnership that prioritise protection over profits. We need laws, police and courts willing to create consequences for illegal activity. We need to create strong alliances that address the issues beyond regulation, involving the private sector, civil society, and communities so digital literacy and awareness of the impact of hate speech goes hand in hand with improved internet access."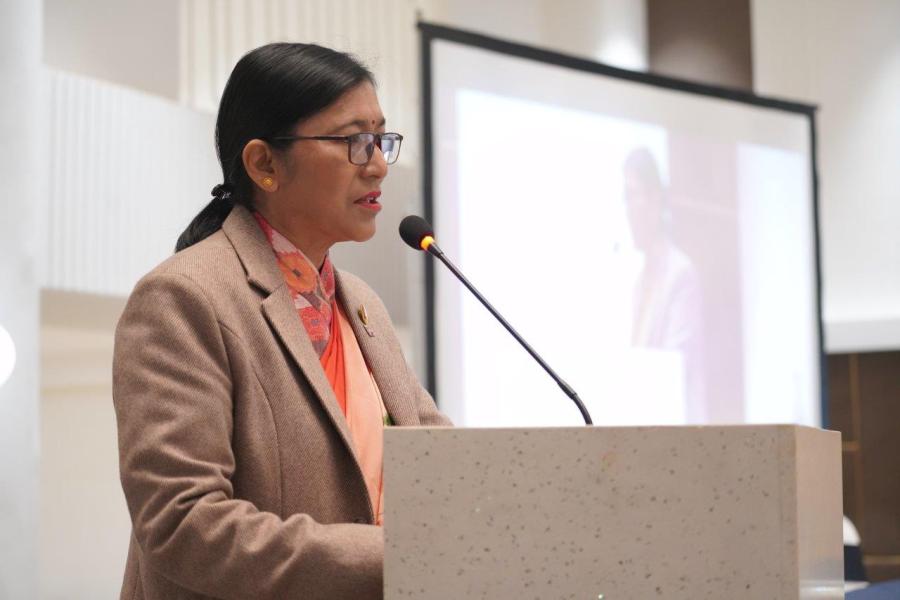 Sharing the lessons from the 2022 elections in Nepal, Honorable Dr. Janaki Kumari Tuladhar, Commissioner, Election Commission Nepal expressed, "The Election Commission Nepal has partnered with social media company Meta to counter disinformation and hate speech during the 2022 election. The Commission has launched voter education campaigns via social media and door-to-door outreach, urging voters to fact-check information related to elections. However, the issue of hate speech and disinformation extends beyond elections, and there is a need to cultivate critical thinking skills for accessing accurate information online. The Election Commission and Ministry of Communications and Information Technology should collaborate to tackle this issue in Nepal."
The workshop provided space for dialogue between government, civil society, development partners and other practitioners who shared experiences, discussed lessons, and proposed future actions to mitigate hate speech and misinformation.
"The Government of Nepal wants to regulate the media without restricting freedom of expression. Self-regulation of individuals on the online and offline platform is more important than ever in the rapidly evolving digital media," said Dr Baikuntha Aryal, Secretary of Ministry of Communication and Information Technology. "We are open to collaborate with civil society, media and development partners to work together on strengthening digital literacy of Citizens," he added.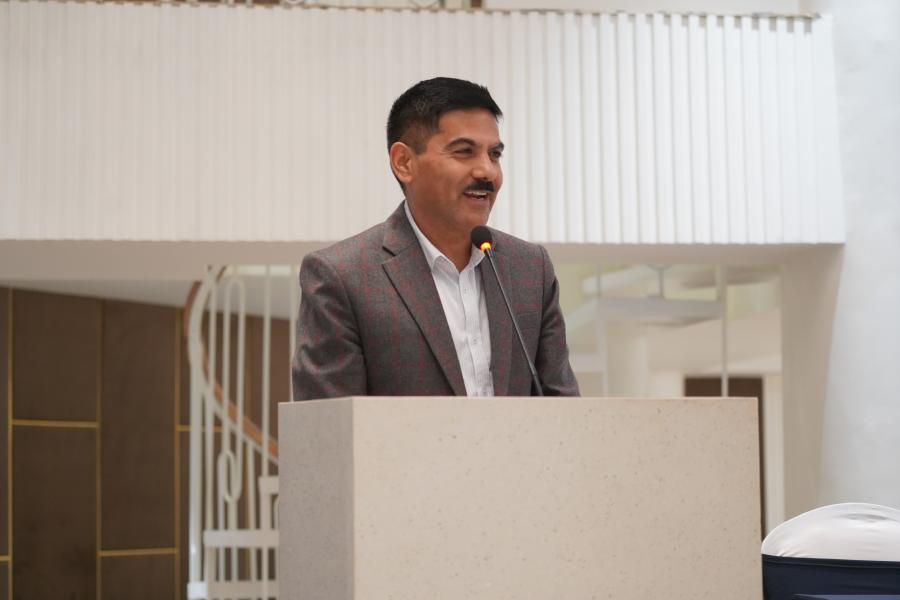 In response to the alarming trends of growing racism, intolerance, violent misogyny and hatred around the world, the UN Secretary-General Antonio Guterres launched the United Nations Strategy and Plan of Action on Hate Speech in 2019.
The Strategy and Plan of Action on Hate Speech sets out a comprehensive strategic guidance for the United Nations system to address hate speech at the national and global level. It aims to both address root causes and drivers of hate speech and effectively respond to the impact of hate speech on societies.
#
For more information Contact:
Simrika Sharma
National Information Officer
simrika.sharma@un.org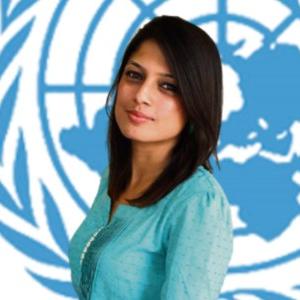 Simrika Sharma
RCO
National Information Officer at UN Information Centre
UN entities involved in this initiative