Our Team in Nepal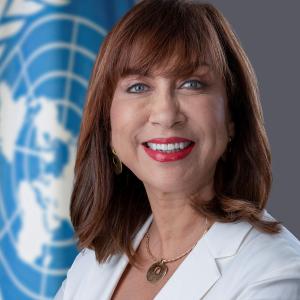 Hanaa Singer-Hamdy
RCO
United Nations Resident Coordinator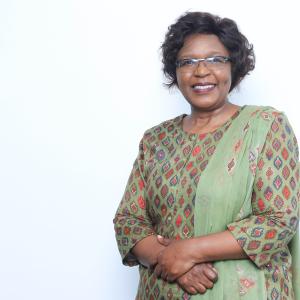 Alice Akunga
UNICEF
Representative to Nepal
Alice Akunga is the UNICEF Representative to Nepal. Ms Akunga is a national of Kenya and has more than two decades of experience serving children in Nepal, Afghanistan, Maldives, Eswatini, Nigeria and Kenya. In her work, Ms Akunga has continually advocated for the protection and rights of children, particularly in times of heightened vulnerability. She has been instrumental in coordinating and implementing UNICEF's efforts to deliver lifesaving humanitarian interventions in some of the toughest-to-reach areas. This includes working through the challenges of ongoing conflicts and the COVID-19 pandemic, to ensure that the urgent needs of children in healthcare, education, nutrition, water and sanitation and protection, among other areas – are addressed. She brings extensive experience of working hand-in-hand with governments and all other partners in promoting child-friendly governance, system strengthening as well as sustainable climate action, to protect and improve the well-being of children.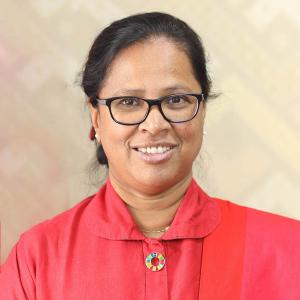 Ayshanie Medagangoda-Labé
UNDP
Resident Representative
Ms. Ayshanie Medagangoda-Labé is the UNDP Resident Representative for Nepal since April 2019. Prior to this appointment, Ayshanie worked as the Deputy Resident Representative for UNDP in Nepal since August 2018. She also served as UNDP's Deputy Resident Representative in the Kingdom of Morocco as well as in the Republic of Algeria. Ayshanie holds a MSc in Agro-Economics, Sociology and Rural Development from the Faculty of Agriculture, Gembloux/Liège, Belgium. She speaks English and French.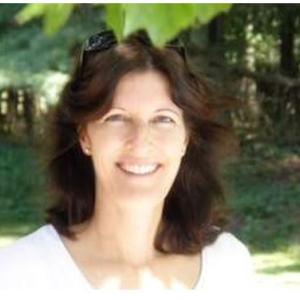 Carolin Spannuth Verma
UNHCR
Representative
Carolin Spannuth Verma is the UNHCR Representative to Nepal. Her thematic focus during her service with UNHCR, includes but is not limited to International Protection, Resettlement, Integration, Voluntary Repatriation, Refugee Status Determination, International Humanitarian Law, Protection of Civilians, LGBTIQ integration, Child protection and Gender issues, Capacity Development, Refugee Law Training and Staff Welfare. Carolin attained her higher and post-graduate Law Degree from the University of Freiburg and Hamburg, Germany and in 1995 obtained her license to practice as a Judge in Germany.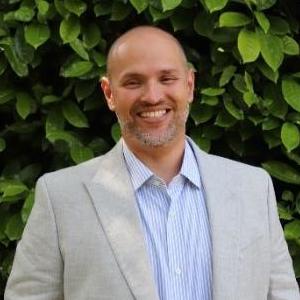 Deepayan Basu Ray
UNRCPD
Director
Mr. Deepayan Basu Ray is the Director of the UN Regional Centre for Peace and Disarmament in Asia and the Pacific (UNRCPD), a regional centre of the UN Office for Disarmament Affairs (UNODA).

Deepayan has worked for over 20 years on arms control, sustainable development, human security, conflict and armed violence reduction, risk analysis and mitigation, tackling gender-based violence, and development assistance. Prior to joining the UNRCPD, Deepayan provided technical assistance to governments and civil society organizations in diplomatic processes such as the Arms Trade Treaty, the UN Programme of Action on SALW, and the UNFCCC Conference of Parties (COPs).

Deepayan has a strong track record in strategy development and delivery, programme management, capacity building and training, and research. He is the author of several research and technical reports focused on human security, the link between development and arms control, in depth gap-analyses of laws and legislation, and the importance of public engagement to mobilize action on climate adaptation. He has developed and fostered strong and successful partnerships with a wide range of stakeholders, including political leaders, government officials, representatives of
international organizations, and civil society partners and experts.

With extensive experience in the Asia-Pacific region, Deepayan has worked closely with partners across Pacific Island, South and Southeast Asian countries to strengthen their national systems, laws and legislation to ensure compliance with a range of UN treaties and agreements focused on arms control, strategic trade, and climate change.

Deepayan is a dual national of Canada and the UK, and holds an MA in International Relations (Sussex University, UK) and a BA in Political Science and Environmental Studies (York University, Canada). He is fluent in Bengali, English, and Hindi.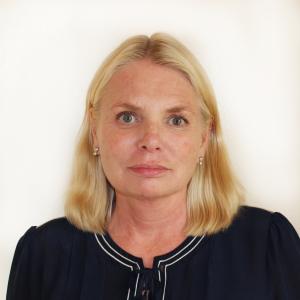 Helene FORS
IOM
Chief of Mission
Ms. Helene Fors, is the IOM Chief of Mission for Nepal since September 2023. Her illustrious career spans diverse roles in international organizations and diplomatic missions. Prior to this assignment, Ms. Fors worked as the Chief of Mission for the International Organization for Migration (IOM) in Kigali, Rwanda. Her dedication extends to key roles in Iraq, Ukraine, Afghanistan, Indonesia, Sri Lanka, and Kosovo (UNSCR 1244) complemented by a rich history of service, including time at the Swedish Migration Board and diplomatic posts in Iran and Croatia. Ms. Fors exemplifies a distinguished professional committed to humanitarian causes and international cooperation. She holds a Master of Laws (LLM) degree from Uppsala University, Sweden.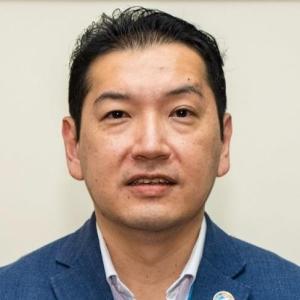 Ken Shimizu
FAO
Representative
Mr Ken Shimizu is the FAO Country Representative for Nepal since July 2021. Prior to this appointment, Mr Shimizu worked as the FAO Representative for Papua New Guinea since 2013. Ken has 24 years of experience in food security, agricultural and rural development, natural resources management, climate change, disaster risk reduction and emergency coordination, primarily with FAO and other UN agencies in Asia and the Pacific as well as the Caribbean. Ken is a national of Japan, and holds a Masters in Environmental Planning from Cornell University in the USA.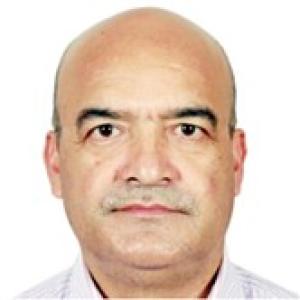 Komal Karki
UNOPS
Country Manager (a.i.)
Komal is the acting Country Manager of the United Nations Office for Project Services (UNOPS) in Nepal since January 2021. With more than 30 years of experience in Infrastructure Project Management in both government and non-government organizations, Komal has expertise in project, preparation and implementation. He has also worked for the Asian Development Bank and the Government of Nepal. Komal is a Civil Engineer with a Master's degree in Construction Management.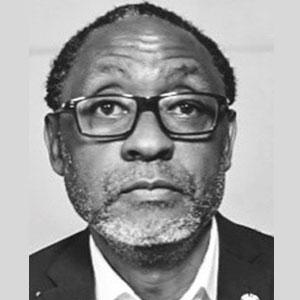 Masauso Nzima
UNAIDS
Country Director
Masauso Nzima is the UNAIDS Country Director in Nepal.

Masauso is responsible for providing leadership and coordinating support to the national HIV response, through policy and strategic guidance, technical collaboration and political outreach to key partners.

Masauso has been with UNAIDS for fifteen years, and served as Strategic Information Adviser prior to taking up the current assignment. Masauso has been instrumental in engaging governments and other stakeholders in various countries, particularly helping them prioritise locally led analyses of strategic information for more effective programming.
Masauso, a Zambian national and has a Master's degree in Demography from the Australian National University and has over 20 years combined experience in the development and academic fields.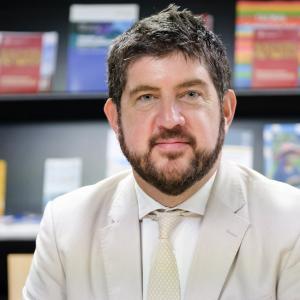 Michael Croft
UNESCO
Representative to Nepal
Michael Croft joined UNESCO in 1998. He has worked for the Organization for over two decades in a variety of challenging assignments in Headquarters, Africa, the Middle East and Southeast Asia. Appointed as the Organization's Representative to Nepal in August 2021, he is a strong proponent of youth leadership in development.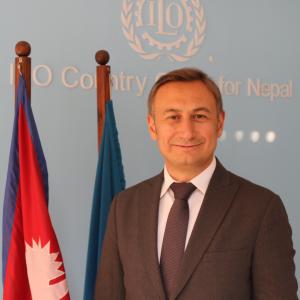 Numan Ozcan
ILO
Country Director
Numan Ozcan is the Country Director of the ILO Office for Nepal since 1st April 2023.

Numan has over 25 years of experience in policy advocacy and programme implementation in employment, labour rights, social dialogue and social policies.
He served as the Director of the ILO Office for Türkiye in 2015-2023. During this time, ILO's presence in the country has significantly increased. He has managed the transformation of a small representational office into a large office with substantial development cooperation programmes on refugees, child labour, women's employment and fundamental labour rights.
Prior to joining the ILO, Numan Ozcan worked at the EU Delegation to Türkiye for 10 years (2005-2015). He was involved in political dialogue, accession negotiations and monitoring the reform process in Türkiye's alignment with the EU in the social policy and employment area. He also coordinated the EU's pre-accession financial assistance programme on employment, education and social inclusion.
Numan started his career in 1998 in a Turkish trade union confederation, and later he worked in the private sector as General Manager in a business risk consultancy company, and in the public sector at the Treasury in charge of management of EU funded projects in the social field in Türkiye.
Numan studied Political Science and International Relations at the Bogazici University in Istanbul, and obtained Master of Arts degree on International Business and Management from the University of Westminster in London, and Master of Science degree on International Relations from Gazi University, Ankara.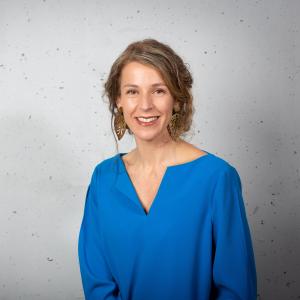 Patricia Fernandez- Pacheco
UN Women
Country Representative
Patricia has served the United Nations for almost 20 years at country, regional and headquarters offices. From 2016 to 2023, she has been serving as the Deputy Country Representative at UN Women Colombia, where she has led efforts across the humanitarian, peacebuilding and development nexus, and has worked for and with women peacebuilders and human rights defenders in the country. Prior to Colombia, Patricia served in Vietnam (2013-2016) as part of the UN Resident Coordinator's Office and in New York (2007-2013) as part of the MDG Fund Secretariat. She has also worked with UN Women in Ecuador (2004-2007) as well as in the Regional Office for Latin America and the Caribbean in Panama.

Patricia is originally from Spain. As a feminist, she holds a Law Degree and a Masters Degree in Human Rights and Democratization. She is mother of two daughters.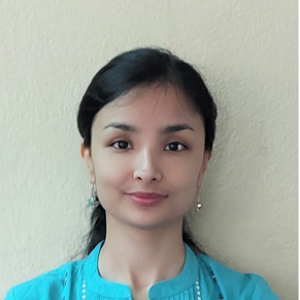 Pragya Pradhan
UN-Habitat
Habitat Programme Manager
Ms. Pragya Pradhan joined UN-Habitat in Nepal as the Habitat Program Manager in July 2021. Ms. Pradhan brings to the position more than 10 years of experience in urban and regional planning, safer building construction, disaster recovery and urban resilience sectors.

Ms. Pradhan has worked in the government, the UN system and with various development partners in Nepal. Before joining UN-Habitat, Ms. Pradhan was working in UNDP Nepal leading projects on the implementation of the national building code and the development of risk sensitive land use plans and supporting housing reconstruction and recovery after the massive 2015 Gorkha earthquake. Prior to that, she was working in the Ministry of Urban Development to develop National Urban Development Strategy and various guidelines and training packages for local governments.

Ms. Pradhan holds a Master's Degree in Urban and Regional Planning and a Graduate certificate in Disaster Management from University of Hawaii.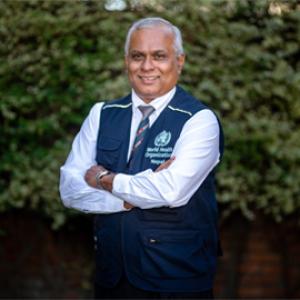 Rajesh Sambhajirao Pandav
WHO
Representative
Dr Rajesh Sambhajirao Pandav has been appointed as the WHO Representative to the Federal Democratic Republic of Nepal from September 2020.
His association with WHO started in 2004 with Mental Health and Substance Abuse Unit in the WHO Regional Office for South East Asia Region. Since then he has served WHO in various capacities that include: Medical Officer (Public Health,) WHO Country Office for Maldives, (2009-2011); and Health Policy Advisor, WHO Country Office for Timor-Leste, (2011-March 2015).
He was awarded the WHO Director General's Excellence Award in 2016.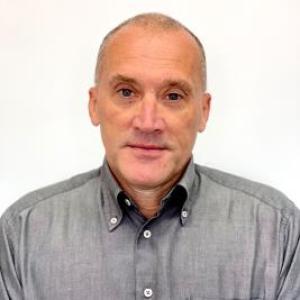 Robert Kasca
WFP
Representative & Country Director
Robert has over 20 years of operational and leadership experience with WFP, the United Nations agency dedicated to fighting hunger and the 2020 Nobel Peace Prize Laureate.

His career with WFP started in Pakistan and shortly after in Dubai, UAE, as the Head of Operations for the Fast IT and Telecommunications Support Team (FITTEST). Since then, his work has taken him to places far and wide, including Iraq, Sudan, South Sudan and Syria, to mention a few.

In WFP's Headquarters in Rome, Robert worked as IT Emergency Coordinator, and in 2012 became the Chief of Global IT Support and Services Branch. From there he took the responsibilities of Deputy Country Director Support Services in Syria, and most recently, before arriving to Nepal, he served as the Deputy Country Director Support Services and Country Director a.i. for WFP in Afghanistan.

Outside WFP, Robert has worked with the Ministry of Defense of the Government of Slovenia and was part of the Department of Peacekeeping Operations (DPKO) in Jerusalem in the early nineties, where he was deployed on several missions to Egypt, Bahrain, Iraq and Rwanda, among others.

Robert is a national from Slovenia. He holds a bachelor's degree in Marine Telecommunications and Engineering from the University of Zagreb, and a university degree in Business Information Science from the University of Maribor, Slovenia.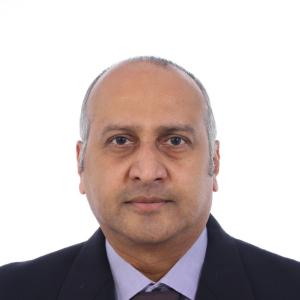 Roshan Cooke
IFAD
Country Director for Nepal and Bhutan Asia and the Pacific Division
Roshan Cooke has a degree in Environmental Studies and Political Sciences and a Masters in Forest Conservation from the University of Toronto, Canada. He has over 25 years of experience working on community-based natural resource management in East Africa and Asia Pacific. Roshan has worked with the Convention to Combat Desertification and Drought (UNCCD) with UNDP UNSO in East Africa, the Canadian International Development Agency (CIDA), and the Global Mechanism of the UNCCD. He worked with IFAD's Environment and Climate Division between 2011 - 2019, supporting the mainstreaming of environment and climate change concerns into country strategies and projects in the Asia and Pacific region. He is currently IFAD's Country Director for Bhutan and Nepal and is located in IFAD's Country Office in Kathmandu, Nepal.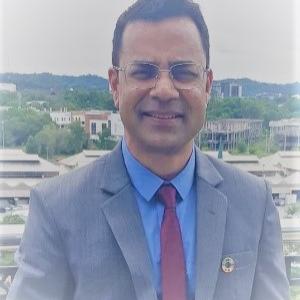 Saroj Nepal
UNCDF
Country Relationships Manager
Saroj is Country Relationships Manager of UNCDF Country Office in Nepal. He joined UNCDF in August 2017 as National Programme Coordinator. He has more than 20 years of working experience in Nepal on decentralization, public finance management, financial inclusion and inclusive economic growth. Before joining UNCDF, he was with Embassy for Denmark (Danida) for eight years as Senior Program officer and Chief Political Advisor and Results Management Coordinator. Saroj has managed various donor-funded development programmes in good governance as well as agriculture value chain development in Nepal. He has also worked with local governments and has travelled extensively to rural areas in Nepal.
Saroj holds Master's degree in Public Policy from National Graduate Institute for Policy Studies, Tokyo, Japan and another Master's degree in Human and Natural Resource Studies from Kathmandu University, Nepal.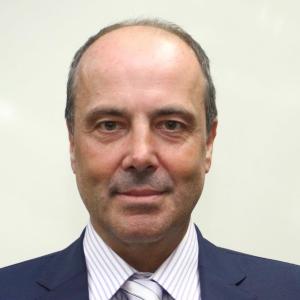 Ulrich Meiser
UNODC
Head of Office
Mr. Ulrich Meiser, Law Enforcement Expert, has joined UNODC Programme Office in Nepal as the Head of Office effective 10 July 2023. Mr. Meiser holds a master's degree in Business and Administration from the Federal University of Münster, Germany. Previously (since October 2017), he has served as the CCP Regional Coordinator in Bangkok, Thailand, and prior to that (during February 2014 – September 2017) as the UNODC Programme Coordinator for Afghanistan. Before joining UNODC, Mr. Meiser worked as Senior Technical Officer at the World Customs Organization (from December 2003 – January 2014) in Brussels, Belgium, and as Senior Customs Officer with the German Customs Administration (during August 1990 – November 2003) in Cologne, Germany. He will also function as the Regional Coordinator of the UNODC Passengers and Cargo Border Team for South Asia, Southeast Asia and the Pacific, under the overall guidance of the UNODC ROSA.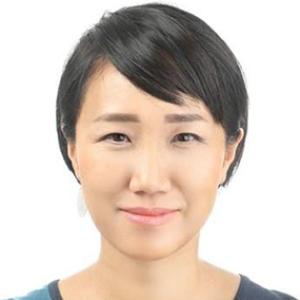 Won Young Hong
UNFPA
Representative
Won Young Hong is the Country Representative of the United Nations Population Fund (UNFPA) for Nepal since 12 July 2022. Prior to this, she was the UNFPA Representative in Malawi. She also worked as the UNFPA Deputy Representative in Mozambique; UNDP Assistant Country Director in Bangladesh; and UNDP Capacity Development Advisor in South Africa. Before joining the UNsystem, Ms. Young served as the Executive Director of Youth Challenge Singapore and prior to
that she worked for SNV Lao PDR as an International Advisor on Municipality Development.

She is a national of Republic of South Korea and holds a Master of Public Administration from Lee Kuan Yew School of public policy, National University of Singapore and Master of Political Economy from Kyung Hee University, Korea.