Our Team in Nepal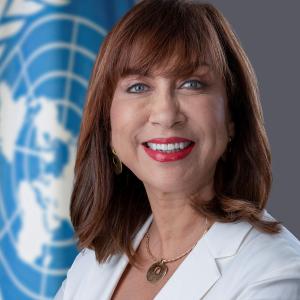 Hanaa Singer-Hamdy
RCO
United Nations Resident Coordinator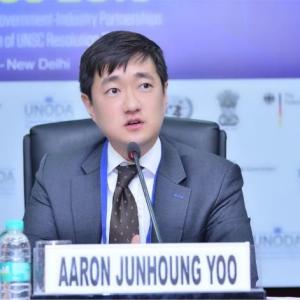 Aaron Junhoung Yoo
UNRCPD
Deputy Director
Mr. Aaron Junhoung Yoo is the Deputy Director of the UN Regional Centre for Peace and Disarmament in Asia and the Pacific (UNRCPD), a regional centre of the UN Office for Disarmament Affairs (UNODA), located in Kathmandu. Mr. Yoo brings over seven years professional experience in the field of international peace, security and development in various capacities at the UN and international organizations and has solid knowledge and understanding of the Asia-Pacific region. Prior to being appointed the Deputy Director of UNRCPD, he served as Political Affairs Officer in UNODA's WMD Branch since 2016 in New York and in UNODA's Vienna Office, coordinating the work on supporting the implementation of resolution 1540 (2004). Previously, Mr. Yoo also served as Programme Analyst on Monitoring and Evaluations for the UN Population Fund (UNFPA) in Istanbul, Turkey and worked as the Project Coordinator in the World Federation of United Nations
Associations (WFUNA) in Seoul, Korea, organizing global citizenship education and outreach projects for young people in East Asia. Mr. Yoo holds a Master of Arts in International Relations
from American University, Washington D.C. and a Bachelor of Arts on International Studies and Political Science from Hankuk University of Foreign Studies, Seoul.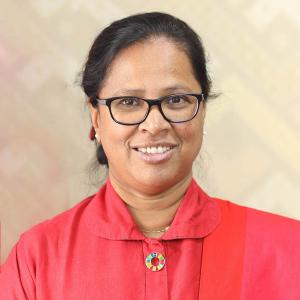 Ayshanie Medagangoda-Labé
UNDP
Resident Representative
Ms. Ayshanie Medagangoda-Labé is the UNDP Resident Representative for Nepal since April 2019. Prior to this appointment, Ayshanie worked as the Deputy Resident Representative for UNDP in Nepal since August 2018. She also served as UNDP's Deputy Resident Representative in the Kingdom of Morocco as well as in the Republic of Algeria. Ayshanie holds a MSc in Agro-Economics, Sociology and Rural Development from the Faculty of Agriculture, Gembloux/Liège, Belgium. She speaks English and French.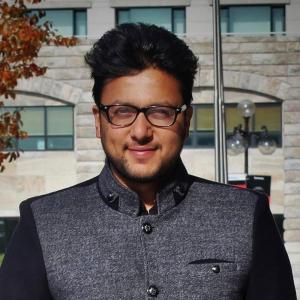 Bisam Gyawali
UNV
Country Coordinator
Bisam is the Country Coordinator of UNV (United Nations Volunteers) programme in Nepal since July 2021. He has more than 8 years of experience in youth empowerment, social innovation, volunteers' mobilization, research and evidence, partnerships, coordination, and communications. Prior to his current appointment, Bisam has worked for UNDP Nepal as the Head of Experimentation and Youth Programme Officer (UNV). Bisam has a Masters' degree in Conflict Peace and Development Studies and a Bachelors' degree in Public Health. Bisam is passionate about SDGs and promotion of diversity and inclusion for inclusive sustainable development.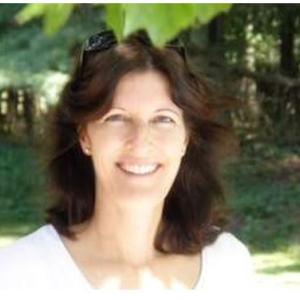 Carolin Spannuth Verma
UNHCR
Representative
Carolin Spannuth Verma is the UNHCR Representative to Nepal. Her thematic focus during her service with UNHCR, includes but is not limited to International Protection, Resettlement, Integration, Voluntary Repatriation, Refugee Status Determination, International Humanitarian Law, Protection of Civilians, LGBTIQ integration, Child protection and Gender issues, Capacity Development, Refugee Law Training and Staff Welfare. Carolin attained her higher and post-graduate Law Degree from the University of Freiburg and Hamburg, Germany and in 1995 obtained her license to practice as a Judge in Germany.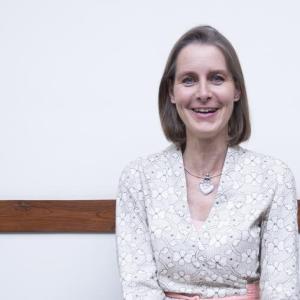 Elke Wisch
UNICEF
Representative
For over 23 years, Elke Wisch has been working to improve the lives of children and women and their communities in a range of development, transition and emergency contexts. In 2008, Wisch took on the role of Senior Peacebuilding and Recovery Coordinator for Northern Uganda within the UN Country Team, and then held the position of UNICEF Deputy Regional Director for the Eastern and Southern Africa region from 2009-2014. She was appointed as the UNICEF Representative in Madagascar in 2014 (a position she held for four years). In August 2018, Wisch joined the UNICEF Regional Office for South Asia, serving as the Deputy Regional Director ad interim, until taking up the Representative post in Nepal. Ms. Wisch holds a Master of Arts in Social and Political Sciences from Munich University and a Master of Public Administration from the Kennedy School of Government, Harvard University.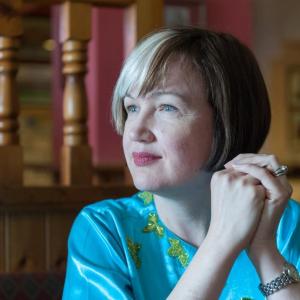 Joni Simpson
ILO
Senior Specialist in Gender, Equality and Non-Discrimination at work Decent Work Team for East and South East Asia and the Pacific
As a Senior Gender and non-discrimination Specialist, Joni Simpson provides policy analysis, technical guidance and support on gender equality and inclusion in the world of work in East and South East Asia and the Pacific. This includes technical guidance on care economy, equal opportunity, pay equity, ending violence and harassment and discrimination at work, and diversity inclusion (persons with disabilities – including through the ILO Global Business and Disability Network, indigenous persons and LGBTIQ persons) and through the promotion of key gender equality and inclusion International Labour Standards. In addition, she promotes women's entrepreneurship and economic empowerment and leadership approaches to ILO constituents and partners. Previously, Joni was ILO's Global Coordinator & Specialist in Women's Entrepreneurship Development and Entrepreneurship Education. She is the co-founder of the Women@ILO network. She holds a Master's degree in Cultural anthropology and a Bachelor's in Education.
In addition to her work at the ILO, she has over ten years of experience in women-centred Community Economic Development and Community Credit, building accessible and gender-responsive programmes and policies for Entrepreneurship Development and financial inclusion. Prior to joining the ILO, she headed a Women's Enterprise Center and social purpose enterprise in Canada. She has lived and worked in the Asia, the Middle East, Europe and North America.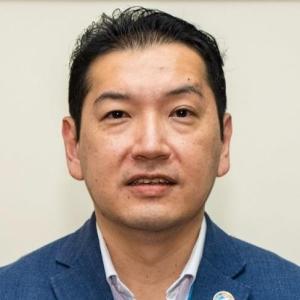 Ken Shimizu
FAO
Representative
Mr Ken Shimizu is the FAO Country Representative for Nepal since July 2021. Prior to this appointment, Mr Shimizu worked as the FAO Representative for Papua New Guinea since 2013. Ken has 24 years of experience in food security, agricultural and rural development, natural resources management, climate change, disaster risk reduction and emergency coordination, primarily with FAO and other UN agencies in Asia and the Pacific as well as the Caribbean. Ken is a national of Japan, and holds a Masters in Environmental Planning from Cornell University in the USA.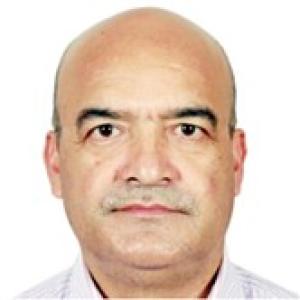 Komal Karki
UNOPS
Country Manager (a.i.)
Komal is the acting Country Manager of the United Nations Office for Project Services (UNOPS) in Nepal since January 2021. With more than 30 years of experience in Infrastructure Project Management in both government and non-government organizations, Komal has expertise in project, preparation and implementation. He has also worked for the Asian Development Bank and the Government of Nepal. Komal is a Civil Engineer with a Master's degree in Construction Management.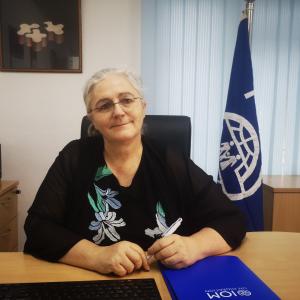 Lorena Lando
IOM
Chief of Mission
Lando has been serving in the development and humanitarian field for over 25 years and has been advocating for migrants' rights, their protection, and highlighting the contribution of migration to development during her service with IOM since 2000. Prior to her posting in Nepal, she worked as the IOM Chief of Mission in Africa, Asia and in Europe. Lorena holds an International Post-graduate Diplomas in Humanitarian Assistance and Civilian Personnel in Peacekeeping Operations from Fordham University, New York and Sant'Anna di Pisa, Italy respectively. Lorena is an Italian national and is fluent in English, French, Spanish, and Italian.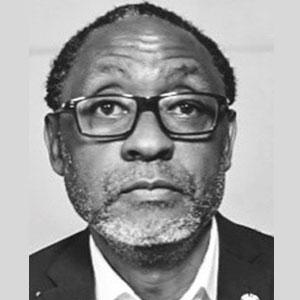 Masauso Nzima
UNAIDS
Country Director
Masauso Nzima is the UNAIDS Country Director in Nepal.

Masauso is responsible for providing leadership and coordinating support to the national HIV response, through policy and strategic guidance, technical collaboration and political outreach to key partners.

Masauso has been with UNAIDS for fifteen years, and served as Strategic Information Adviser prior to taking up the current assignment. Masauso has been instrumental in engaging governments and other stakeholders in various countries, particularly helping them prioritise locally led analyses of strategic information for more effective programming.
Masauso, a Zambian national and has a Master's degree in Demography from the Australian National University and has over 20 years combined experience in the development and academic fields.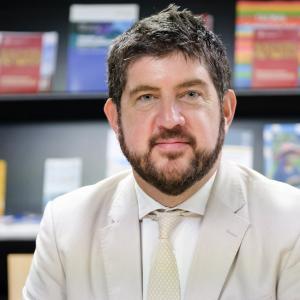 Michael Croft
UNESCO
Representative to Nepal
Michael Croft joined UNESCO in 1998. He has worked for the Organization for over two decades in a variety of challenging assignments in Headquarters, Africa, the Middle East and Southeast Asia. Appointed as the Organization's Representative to Nepal in August 2021, he is a strong proponent of youth leadership in development.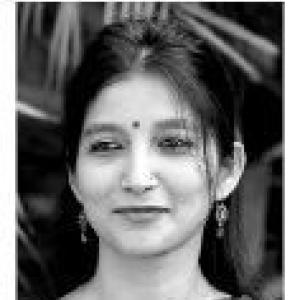 Navanita Sinha
UN Women
Head of Office a.i
Navanita is the Head of Office ai for UN Women in Nepal, since August 2021. She has over 15 years of experience in the development sector working on issues of women's rights and gender equality. She has been with UN Women since 2011, and has served in different capacities in the Asia-Pacific region. Her areas of expertise include public policy, gender responsive budgeting and women, peace and security, Prior to joining the UN, Navanita worked with civil society organizations. An Indian national, Navanita holds a M.Phil and Masters degree in political studies from Jawaharlal Nehru University in India.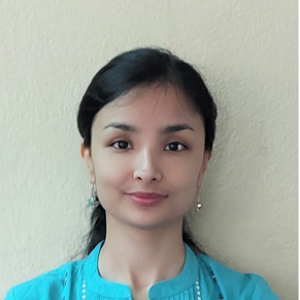 Pragya Pradhan
UN-Habitat
Habitat Programme Manager
Ms. Pragya Pradhan joined UN-Habitat in Nepal as the Habitat Program Manager in July 2021. Ms. Pradhan brings to the position more than 10 years of experience in urban and regional planning, safer building construction, disaster recovery and urban resilience sectors.

Ms. Pradhan has worked in the government, the UN system and with various development partners in Nepal. Before joining UN-Habitat, Ms. Pradhan was working in UNDP Nepal leading projects on the implementation of the national building code and the development of risk sensitive land use plans and supporting housing reconstruction and recovery after the massive 2015 Gorkha earthquake. Prior to that, she was working in the Ministry of Urban Development to develop National Urban Development Strategy and various guidelines and training packages for local governments.

Ms. Pradhan holds a Master's Degree in Urban and Regional Planning and a Graduate certificate in Disaster Management from University of Hawaii.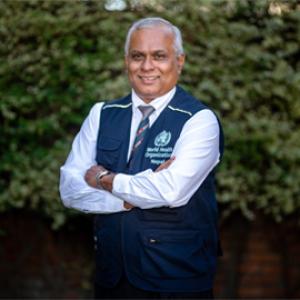 Rajesh Sambhajirao Pandav
WHO
Representative
Dr Rajesh Sambhajirao Pandav has been appointed as the WHO Representative to the Federal Democratic Republic of Nepal from September 2020.
His association with WHO started in 2004 with Mental Health and Substance Abuse Unit in the WHO Regional Office for South East Asia Region. Since then he has served WHO in various capacities that include: Medical Officer (Public Health,) WHO Country Office for Maldives, (2009-2011); and Health Policy Advisor, WHO Country Office for Timor-Leste, (2011-March 2015).
He was awarded the WHO Director General's Excellence Award in 2016.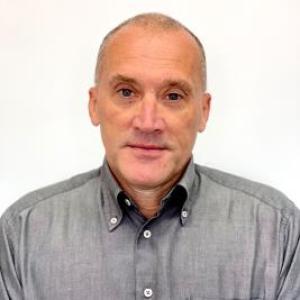 Robert Kasca
WFP
Representative & Country Director
Robert has over 20 years of operational and leadership experience with WFP, the United Nations agency dedicated to fighting hunger and the 2020 Nobel Peace Prize Laureate.

His career with WFP started in Pakistan and shortly after in Dubai, UAE, as the Head of Operations for the Fast IT and Telecommunications Support Team (FITTEST). Since then, his work has taken him to places far and wide, including Iraq, Sudan, South Sudan and Syria, to mention a few.

In WFP's Headquarters in Rome, Robert worked as IT Emergency Coordinator, and in 2012 became the Chief of Global IT Support and Services Branch. From there he took the responsibilities of Deputy Country Director Support Services in Syria, and most recently, before arriving to Nepal, he served as the Deputy Country Director Support Services and Country Director a.i. for WFP in Afghanistan.

Outside WFP, Robert has worked with the Ministry of Defense of the Government of Slovenia and was part of the Department of Peacekeeping Operations (DPKO) in Jerusalem in the early nineties, where he was deployed on several missions to Egypt, Bahrain, Iraq and Rwanda, among others.

Robert is a national from Slovenia. He holds a bachelor's degree in Marine Telecommunications and Engineering from the University of Zagreb, and a university degree in Business Information Science from the University of Maribor, Slovenia.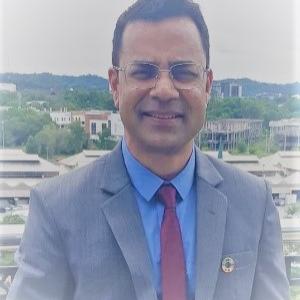 Saroj Nepal
UNCDF
Country Relationships Manager
Saroj is Country Relationships Manager of UNCDF Country Office in Nepal. He joined UNCDF in August 2017 as National Programme Coordinator. He has more than 20 years of working experience in Nepal on decentralization, public finance management, financial inclusion and inclusive economic growth. Before joining UNCDF, he was with Embassy for Denmark (Danida) for eight years as Senior Program officer and Chief Political Advisor and Results Management Coordinator. Saroj has managed various donor-funded development programmes in good governance as well as agriculture value chain development in Nepal. He has also worked with local governments and has travelled extensively to rural areas in Nepal.

Saroj holds Master's degree in Public Policy from National Graduate Institute for Policy Studies, Tokyo, Japan and another Master's degree in Human and Natural Resource Studies from Kathmandu University, Nepal.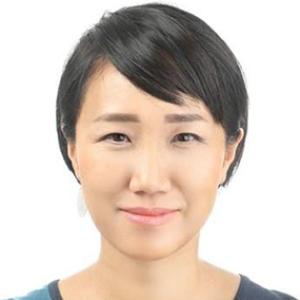 Won Young Hong
UNFPA
Representative
Won Young Hong is the Country Representative of the United Nations Population Fund (UNFPA) for Nepal since 12 July 2022. Prior to this, she was the UNFPA Representative in Malawi. She also worked as the UNFPA Deputy Representative in Mozambique; UNDP Assistant Country Director in Bangladesh; and UNDP Capacity Development Advisor in South Africa. Before joining the UNsystem, Ms. Young served as the Executive Director of Youth Challenge Singapore and prior to
that she worked for SNV Lao PDR as an International Advisor on Municipality Development.

She is a national of Republic of South Korea and holds a Master of Public Administration from Lee Kuan Yew School of public policy, National University of Singapore and Master of Political Economy from Kyung Hee University, Korea.