Story
Combating rumors and misinformation during COVID-19 emergency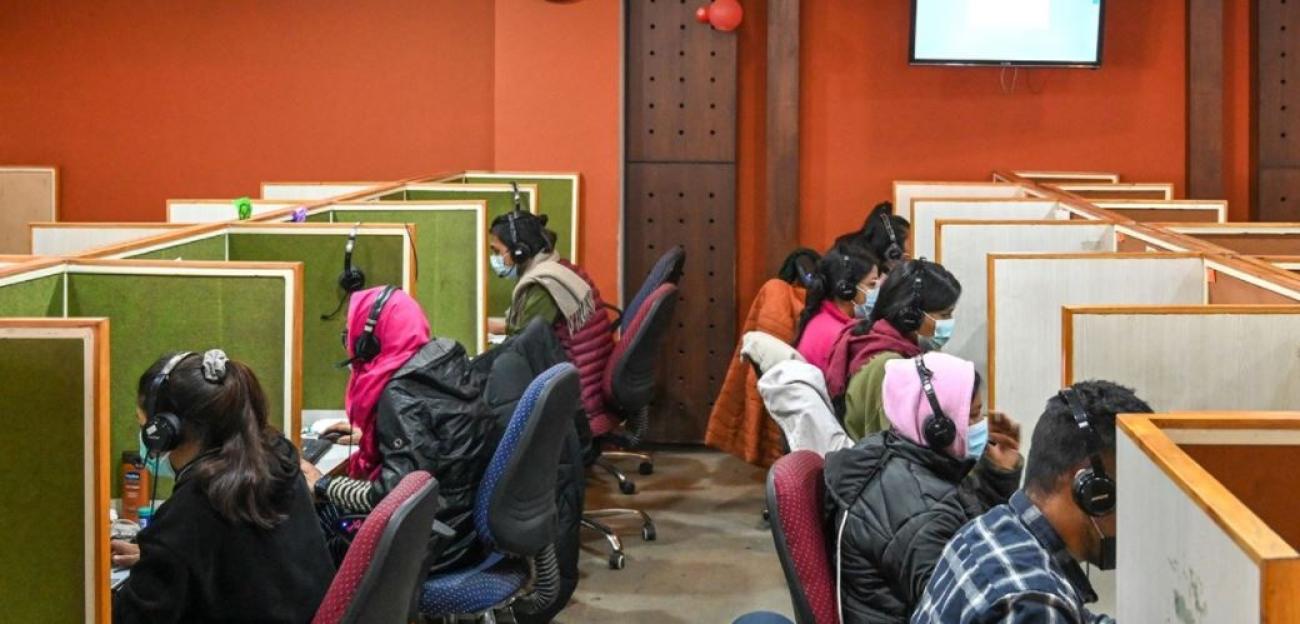 When an epidemic spreads, so do rumors and misinformation. And it's no different with the ongoing COVID-19 emergency.
Setting up a mechanism to capture and understand the source of the rumor and then quickly work towards addressing them become crucial as not doing so can lead to damaging consequences.
Realizing this fact, the Epidemiology and Disease Control Division (EDCD) under the Ministry of Health and Population (MoHP), set up a call center (1115) to capture rumours and address the general public's queries, concerns, and complaints in March 2020, just as the country was grappling with restrictions imposed to curb the spread of COVID-19. WHO provided technical and financial support for the establishment of the call center based at EDCD.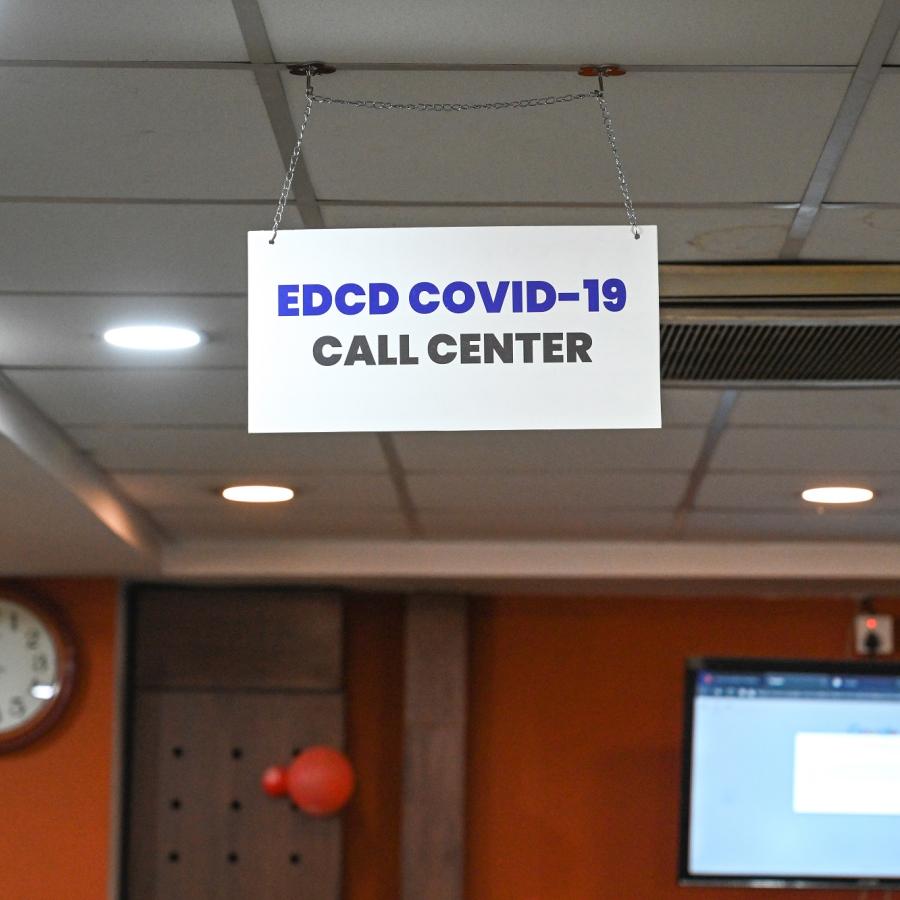 Since it began operating, the call center has received over 330,000 calls. Similarly, Interactive Voice Response (IVR) recordings (which provide automated responses to frequently asked questions) have been listened to more than 112,000 times, while more than 550 rumors and misinformation have been identified, debunked, and swiftly addressed.
"The call center has played a vital role in communicating authentic and factual information about COVID-19 to the general public which has helped in combating the spread of misinformation and rumours," said Dr Krishna Prasad Paudel, Director of EDCD.
This is how the hotline works. Once a person calls, the machine replies at the beginning. The machine asks the person to dial "1" if they wanted to learn about the disease, its signs and symptoms, transmission, and prevention. Or the caller can dial "2" to talk to a representative.
If the person dials "1" the machine then plays a recorded message, and that's that. But if a person dials "2", the call is passed to an agent who is free to attend. The call center representative then segregates the type of query the caller has—concern, information, complaint, and rumors, etc.
New rumours are shared with a group of experts comprising WHO technical officers and EDCD officials who work collectively to provide scientific answers. These are then circulated back to the call center and to risk communication partners for further amplification of the messages.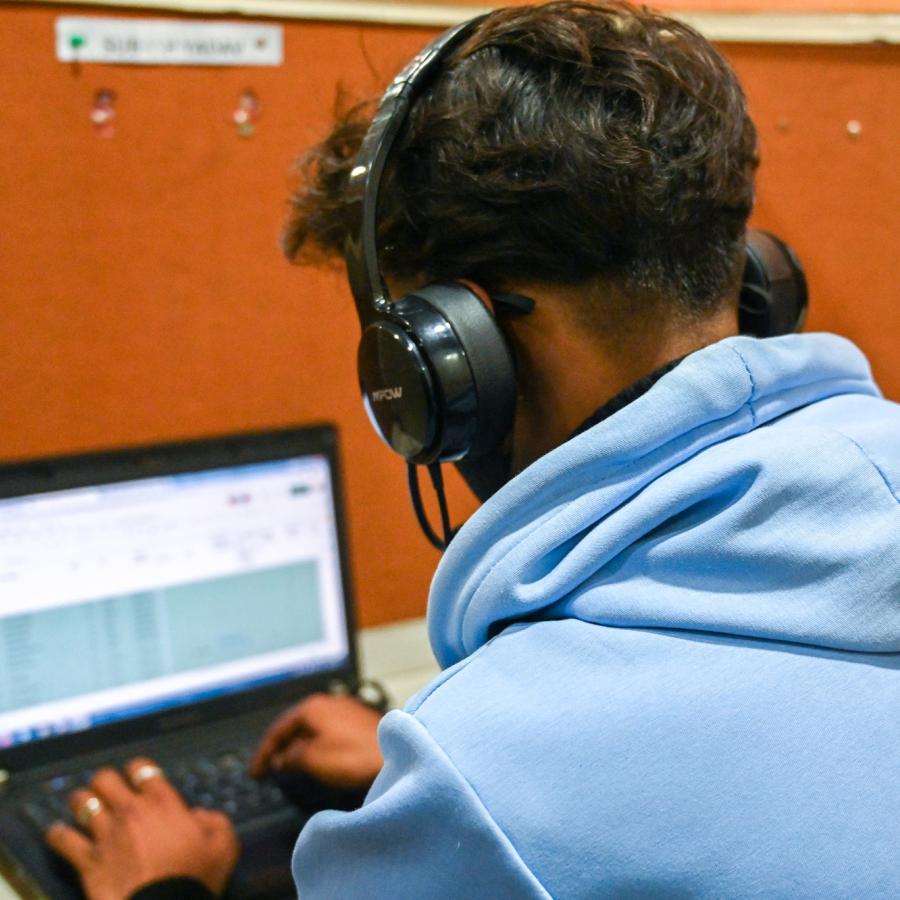 During the surge of cases in the first and second wave, some of the most frequently asked questions were about the availability of treatment, medical supplies, lockdown, quarantine, and isolation measures. These days, representatives note, callers mostly ask about the Omicron variant and vaccination.
What began as a 6-member operation has now expanded into a team of 35 comprising representatives (responsible for answering calls) and supervisors along with an extension of the center's role. Along with addressing rumours and misinformation, representatives are also involved in supporting case management and contact tracing.
Agents make outgoing calls to people who have tested positive, ask them about their health condition, travel history, vaccination status, etc. Nearly 400,000 people have been called for the purpose of case management. Call center representatives also support in contract tracing (CICT) by identifying people who may have been in contact with the infected people and support in breaking the chain of infection by advancing their quarantine, testing, and isolation processes.
"Receiving a call from the Ministry of Health inquiring about my condition during isolation made me feel that the government was taking care of me," shared a COVID-19 positive person during a follow-up call from the call center.
"The COVID-19 pandemic has highlighted the role of crisis communication during health emergencies. This call center is a good example of how providing timely, accurate, and verified information can help save lives. WHO is proud to support this important intervention of the Health Ministry," said Dr Rajesh Sambhajirao Pandav, WHO Representative to Nepal.
UN entities involved in this initiative
WHO
World Health Organization