Press Release
National Workshop To Promote The Arms Trade Treaty (ATT) And Support Nepal's Accession To The Treaty
23 November 2021
In collaboration with the Women for Peace and Democracy in Nepal (WPDN), the United Nations Regional Centre for Peace and Disarmament in Asia and Pacific (UNRCPD) is hosting a national workshop to promote the Arms Trade Treaty (ATT) and support Nepal's accession to the Treaty. The workshop, which is due to take place at the Club Himalaya Hotel in Nagarkot on the 24 and 25 November 2021, will be the first in-person event since the outbreak of Covid-19.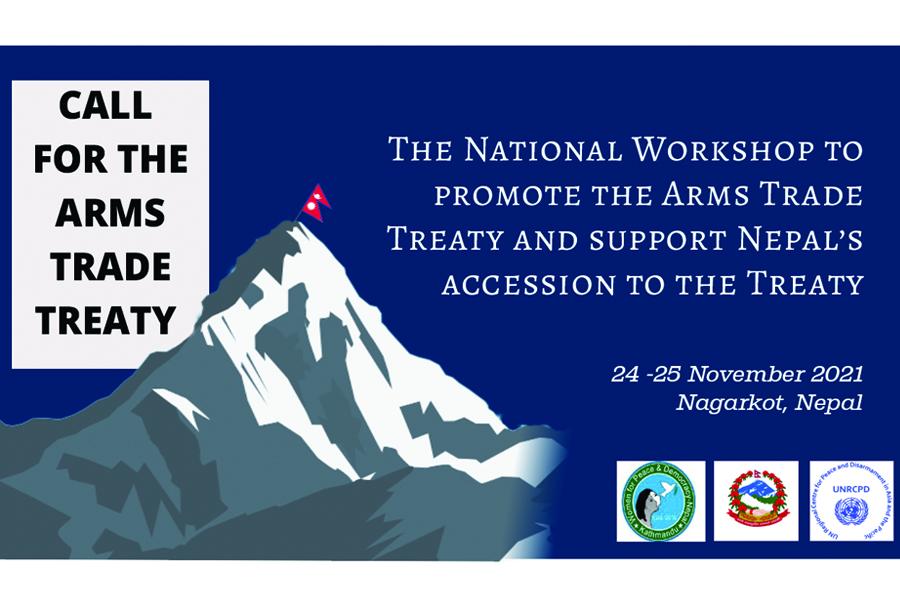 The workshop aims to gather a diverse group of participants and stakeholders whose coordination is key to the accession and implementation of the ATT, including government officials of key ministries, members of parliament representing different political parties, civil society organizations including the media, and international experts.
The workshop aims to raise awareness of national representatives of the ATT's provisions, decision-making processes, and the incentives for Nepal to accede, as well as the Treaty's compliance with gender responsive control of small arms and ammunitions.
The workshop is funded by the European Union as part of a global project led by the United Nations Office for Disarmament Affairs (UNODA) to support gender mainstreamed policies, programmes and actions in the fight against small arms trafficking and misuse.
For further information, please contact Mr. Yuriy Kryvonos, Director of the United Nations Regional Centre for Peace and Disarmament in Asia and the Pacific (UNRCPD) at: yuriy.kryvonos@un.org.

UN entities involved in this initiative