Story
A place of recovery and realization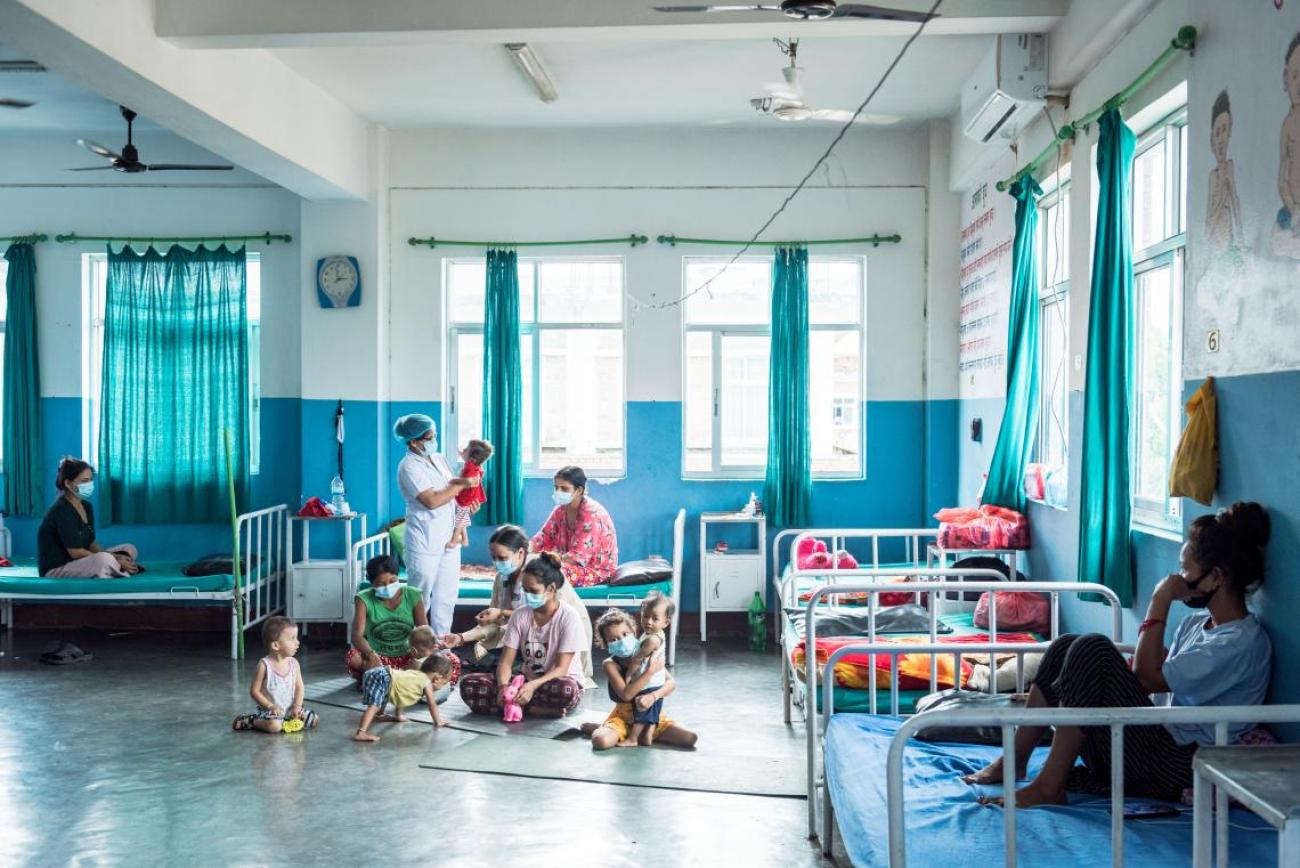 The Nutrition Rehabilitation Home in Chitwan has been offering children and caregivers crucial support and guidance in countering malnutrition for over a decade
Chitwan, Nepal: Geeta Sapkota smiles as she watches her three-year-old daughter Girisha , sitting on the porch of Geeta's parents' home in Ratnanagar in Chitwan District in southern Nepal. Together with the banana and an apple, Girisha has also finished off a small plate of jaulo – a porridge-like mix of rice and pulses – as part of her late afternoon meal.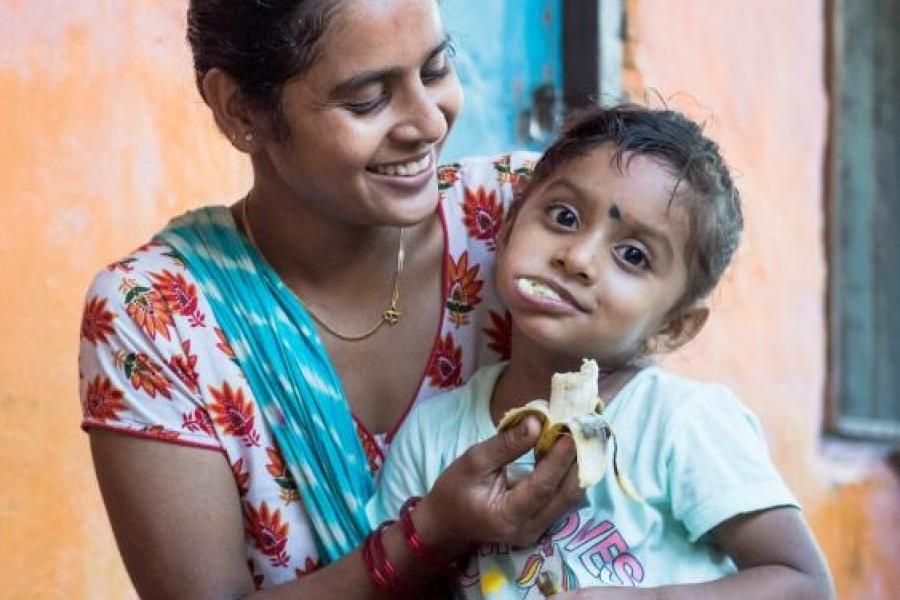 "It used to be so difficult to get her to try anything just a few months ago," Geeta recalls. "And now she will happily eat whatever we give her, especially fruits – she loves fruits."
Girisha's diet and health had long worried Geeta. From the very beginning, the little girl was prone to falling ill and was also much smaller than other children her age. Wanting answers, earlier this year, Geeta had taken her to a clinic in Ratnanagar, from where she was referred to the Nutritional Rehabilitation Home (NRH) at the Bharatpur Hospital.
At the NRH, Girisha was diagnosed with severe acute malnutrition, and mother and daughter advised to get admitted for treatment right away.
Over the course of the month or so that they stayed at the facility, healthworkers helped to get Girisha on a regular feeding schedule, as well as counselling Geeta on nutrition, and in preparing balanced, healthy meals for her child. Soon, in the company of the seven other caregivers and children admitted to the NRH ward – a bright, open space within hospital premises with beds lining the walls –  Girisha began to show fast improvements.
Following a steady gain in weight, she was deemed eligible for discharge.
The key revelation for Geeta during the whole process had to do with how important quality and diversity were for a child's diet. And she is determined to continue the schedule and practices that she learned at the NRH, although she admits it is not always easy. "We live in quite a remote part of the district, where there are not a lot of options to buy different foods," she says. "So, I make it a point to stock up on varieties when visiting my parents here, and my mother also prepares items like lito (nutritious flour) for us to take with us."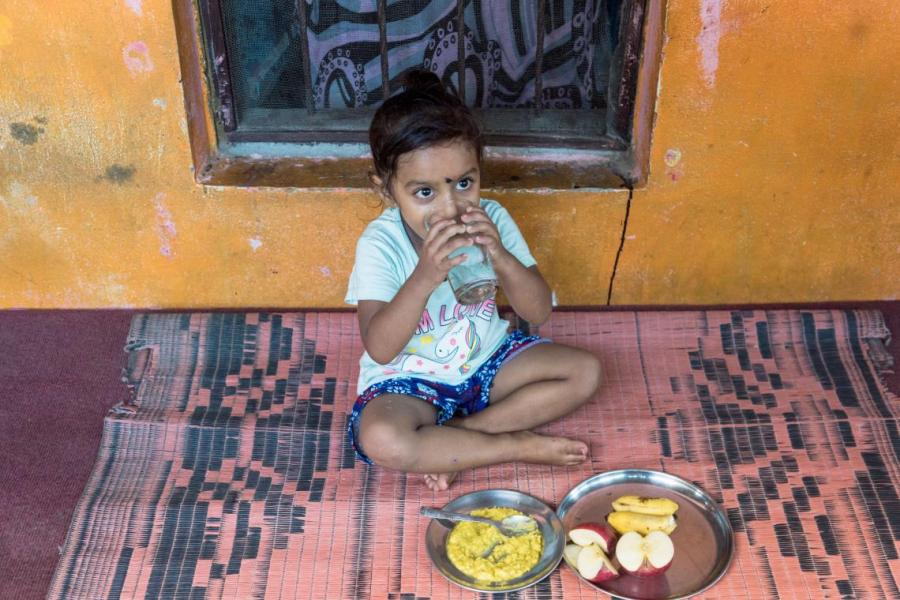 That emphasis on quality and diversity was also something that Laxmi Chhetri, another mother from neighbouring Nawalpur District, had found eye-opening during her stay at the NRH with three-year-old son Aarav. Laxmi had taken him to the rehabilitation home because she was concerned about his lack of appetite and low weight, and similar to Girisha, he too had been recommended for admission.
"You sometimes just want your child to eat something, because you don't want them to go hungry," she says. "So, you get into the habit of giving them unhealthy things like junk food because they will eat these more easily. But they are so bad in the long term."
Over just a few weeks of eating balanced meals at the NRH, Aarav's health was improving by leaps and bounds. Back home now, Aarav eats well, preferring simple food like rice, daal and yoghurt. "We don't give him any junk food anymore," Laxmi says.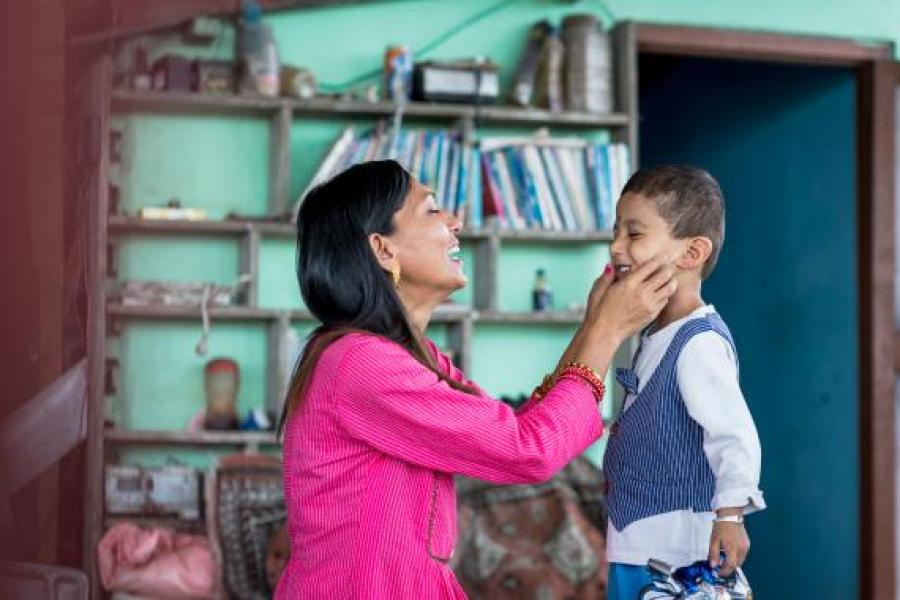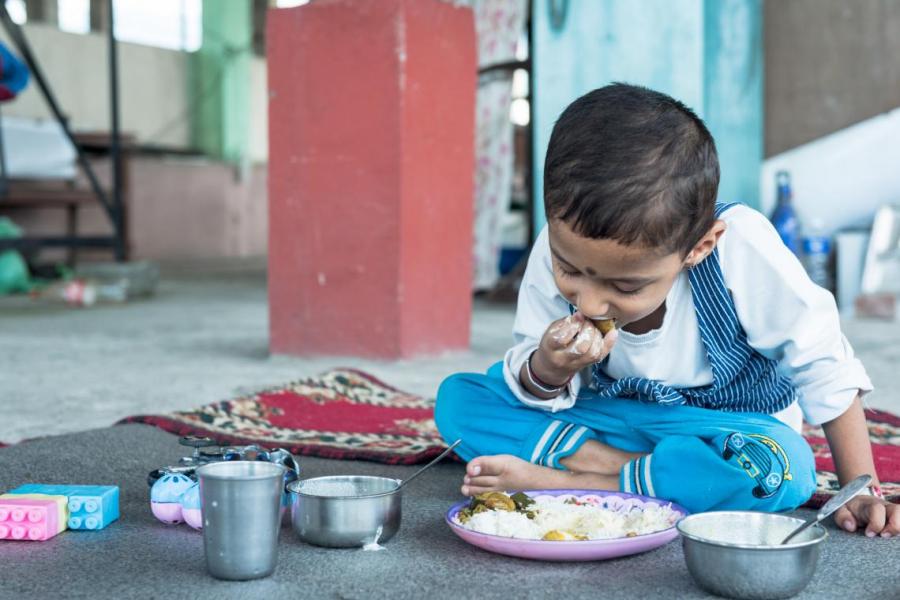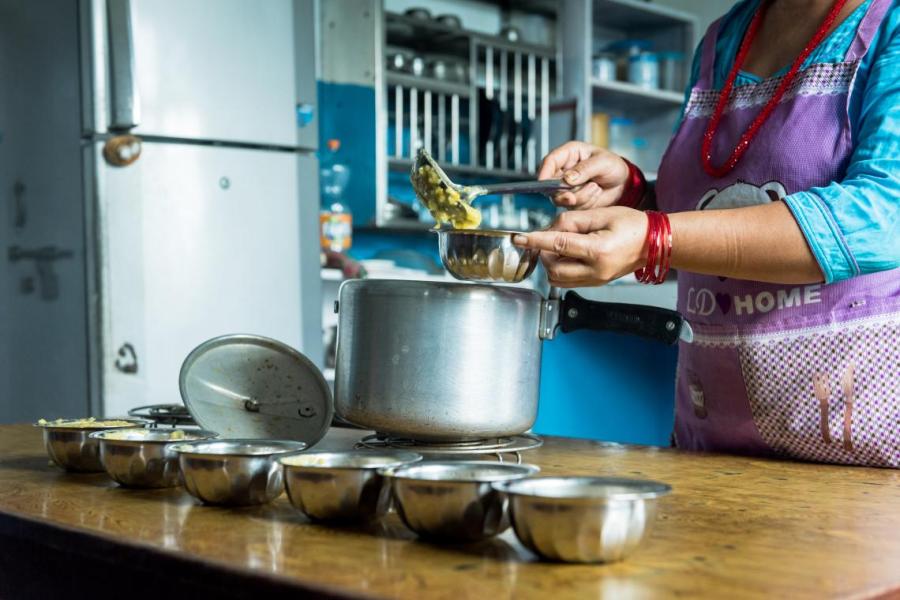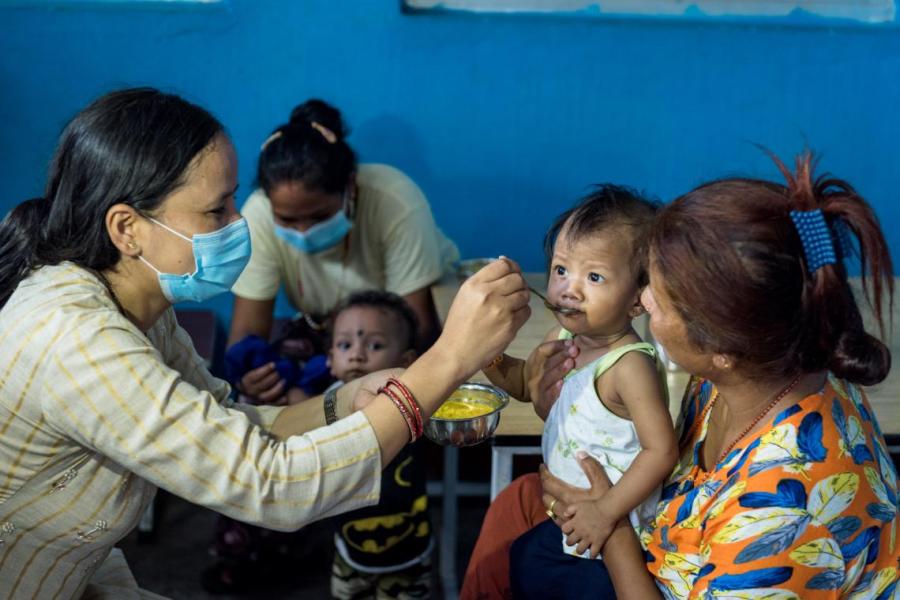 For Chhamkala Kafle, the manager at the NRH, this is precisely the sort of realization that more and more parents need to reach for the country to effectively counter malnutrition and its after-effects in children. She also points out that there is a general misconception that malnutrition is something that affects poor families and not wealthy ones.
"Yes, insufficient food can, of course, lead to malnutrition, but even where food is available, not feeding a child the right kind of foods can also be a key factor," she says.
The problem of poor diets among children in Nepal has been further compounded by the COVID-19 pandemic and the knock it has dealt to both livelihoods and lifestyles across the nation, according to Chhamkala. For much of the past year, the flow of caregivers bringing their children to get screened at the facility had become very low, prompted, Chhamkala believes, by both movement restrictions and fear of hospitals in general.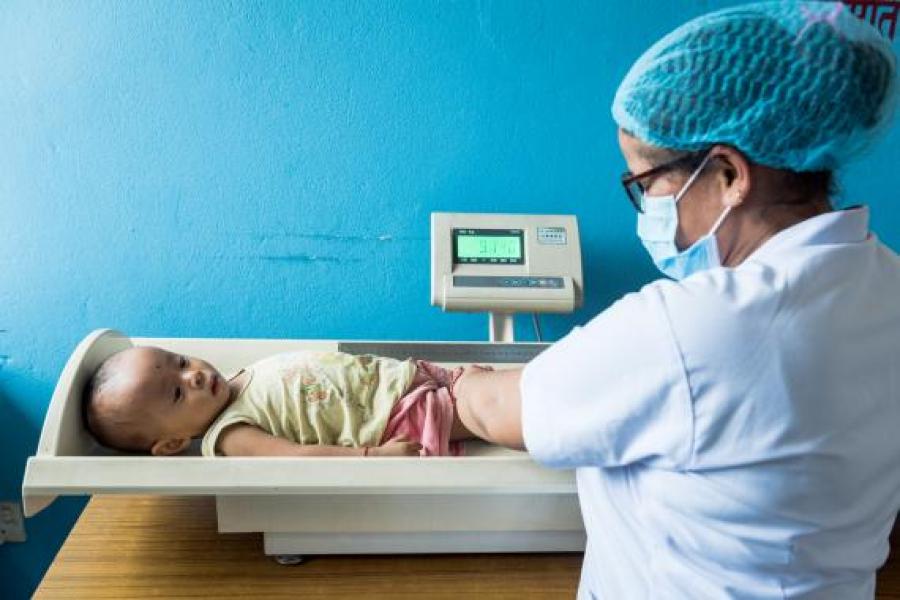 We also haven't been able to effectively conduct our community camps, which was one of the ways that we would identify severely malnourished children in harder-to-reach areas and arrange for their treatment," she says. One striking indication of the worsening state of child nutrition in the area is the fact that majority of the children who are brought in to be checked at the NRH are now found to be suffering from severe acute malnutrition.
"We used to see a lot more moderate and mild cases before, but now, case after case, we're seeing a rise in severity."
Chhamkala says that as thankful as she is to have been able to keep the NRH up and running – thanks to support from the hospital administration, and assistance from UNICEF and other partners working in the nutrition sector – throughout the pandemic, it is high time that community outreach gets back on track. "We need to resume our work, adopting the necessary safety protocols," she says.
"COVID-19 has already pushed us back so much, we can't always let it stop our efforts."
For decades, UNICEF has been supporting the Government of Nepal in formulating and implementing comprehensive nutritional strategies – including vitamin A supplementation, deworming children, and nutritional education and counselling for caregivers and communities, among others. This has also extended to support for nutritional rehabilitation homes, which were first developed in Nepal by the Nepal Youth Foundation, and have since been integrated and scaled up by the government. At present, there are 22 NRHs around the country, and UNICEF and partners have been providing technical support for their roll-out, including training and orientation for human resources, development of operational guidelines, as well as advocacy and policy support for extension of the programme across the country so as to reach even more children and families in need.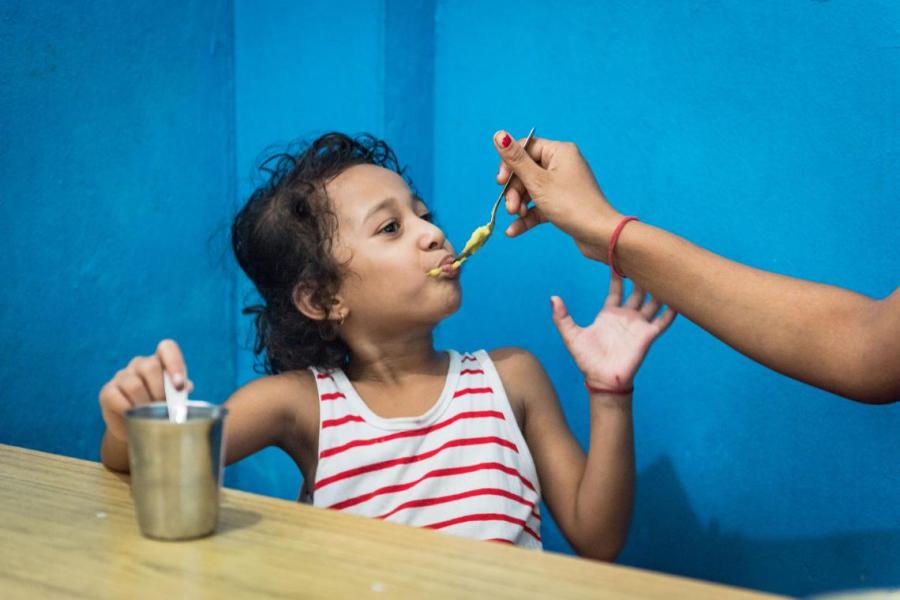 UN entities involved in this initiative
UNICEF
United Nations Children's Fund