Story
The return: UNICEF supports at points of entry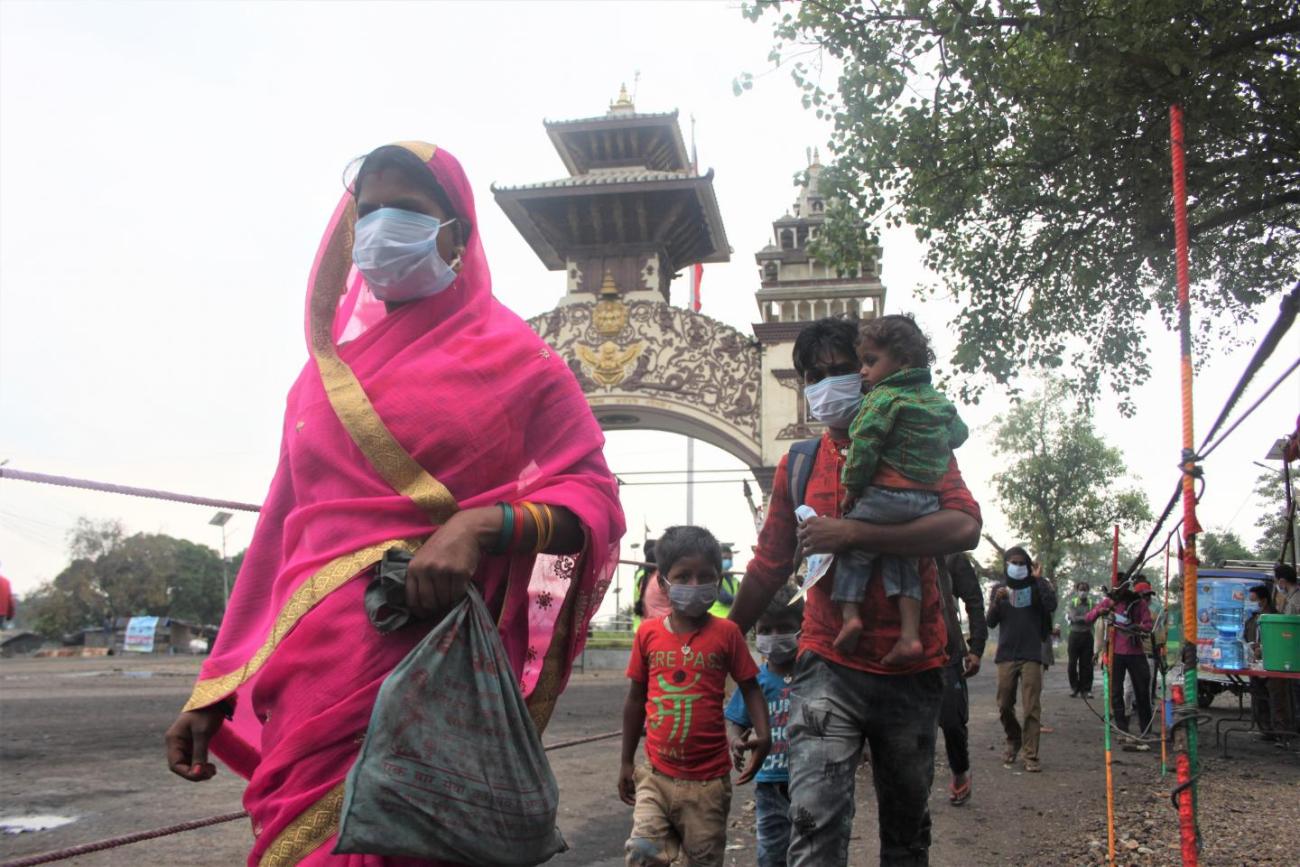 At different points of entry along the Nepal-India border, UNICEF and partners have been working to provide a range of support to help ease the passage of peopl
Nepal: On 22 April 2021, a long line of people - including children clutching their parents' hands, or being carried - has formed at the border checkpoint in Jamunah in Banke District in mid-western Nepal. These are all individuals and families who have been living or travelling in India, now waiting, arms full with their belongings, to get through the point of entry and back to their homes in Nepal.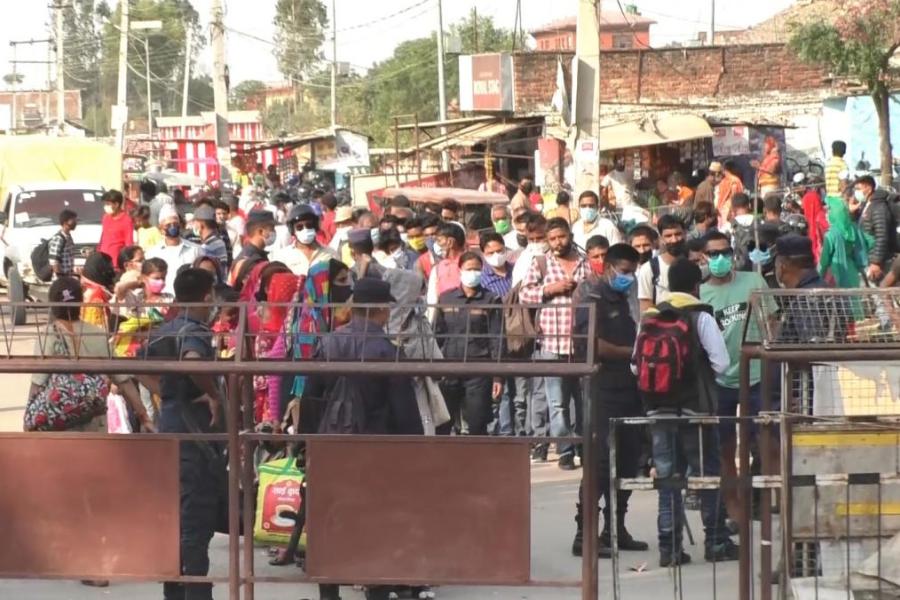 This is a scene that has been replicated all across the different points of entry along the Nepal-India border since early April 2021, prompted by the deadly spread of the second wave of the COVID-19 pandemic in India. Thousands of Nepalis have been streaming through these checkpoints on a daily basis since, with border personnel struggling to manage the large inflow.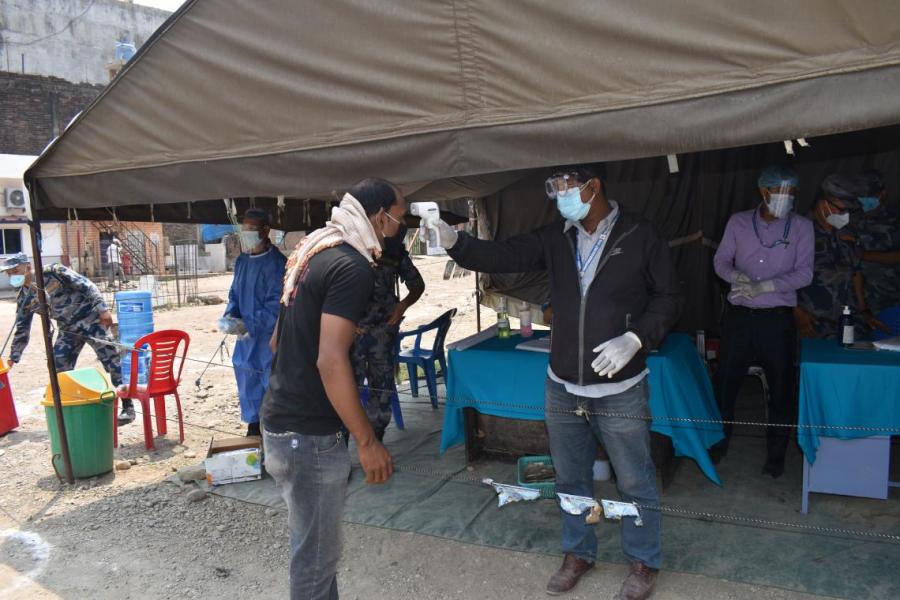 To help ease the passage of people through these border points, UNICEF – in coordination with the respective local governments, the Armed Police Force and other humanitarian partners – has been providing a range of support.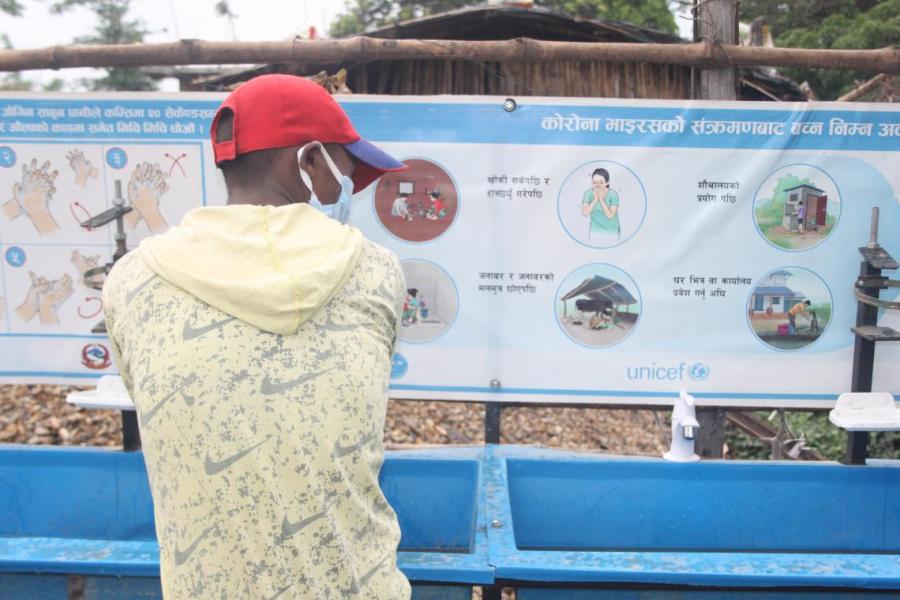 This includes installation of water, sanitation and hygiene equipment, such as foot-operated handwashing stations and hand sanitizer dispensers, as well as supplies of drinking water. Temporary toilets have also been set up at these border points, with support from security personnel, for the use of passing returnees.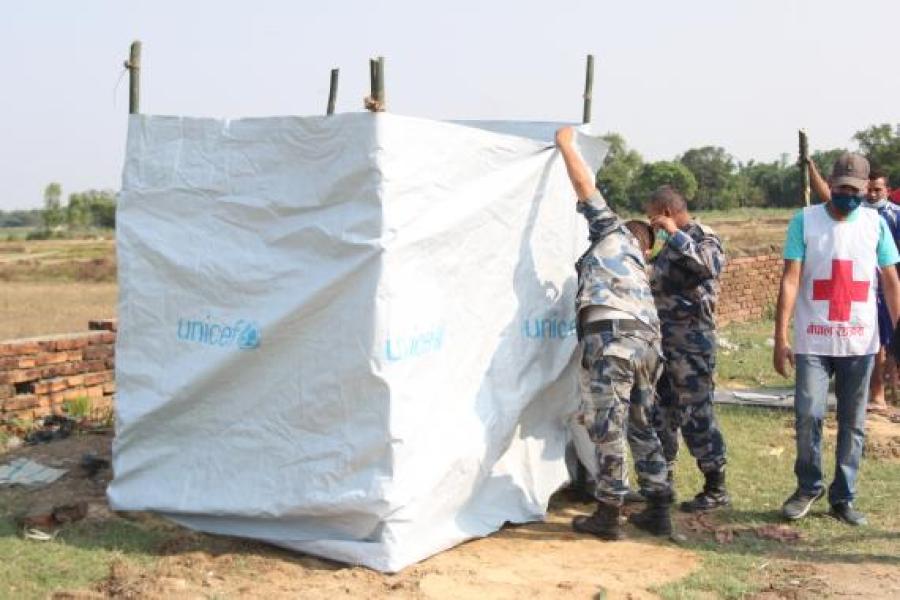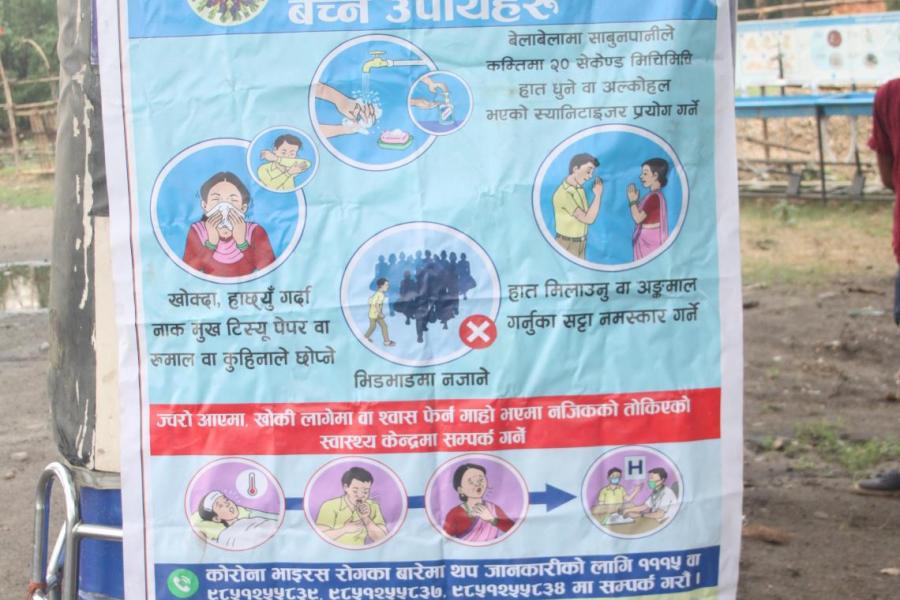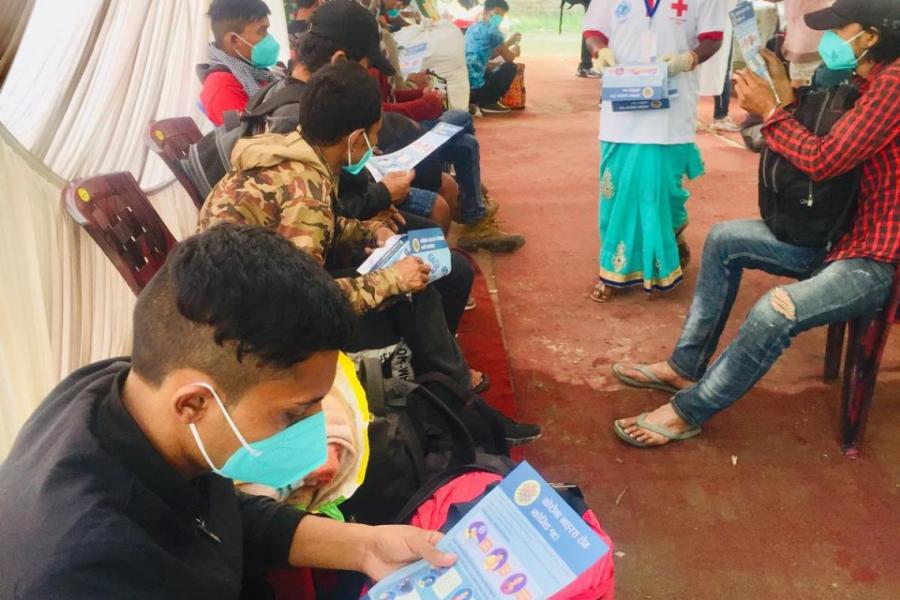 Returnees are also provided information on preventive measures, via interpersonal communication, as well as through posters, flyers and PSAs played on speakers, reminding them of importance of following the public health guidelines against COVID-19, particularly in the process of travelling to their homes, as well as the need to isolate themselves for a period of time once reaching their destinations.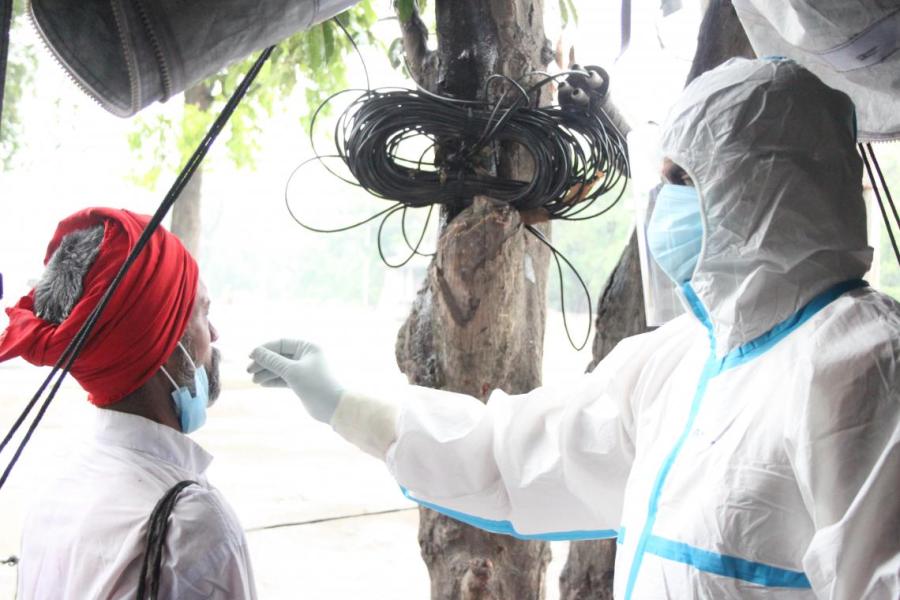 Following COVID-19 antigen tests that are carried out at the designated health desks on people who are showing symptoms, UNICEF and partners are also organizing transportation services for those who test positive but do not have their own vehicles, to take them to hospitals or isolation centres as per the need. Vehicles are kept on standby to be used in such cases, and so far over 1,500 people have benefited from the transportation support.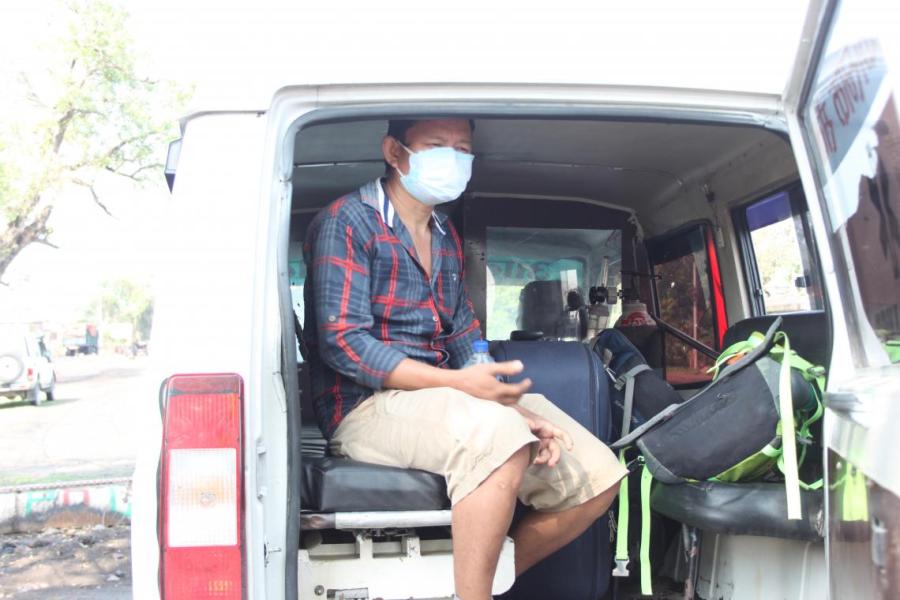 Further, in an effort to equip border personnel with improved skills on helping returnees make a safe and quick passage, several orientations have been carried out on effectively communicating preventive messages, as well as better management of water, sanitation and hygiene facilities at the points of entry. Psychosocial counselors have also been deployed to coordinate with border officials and volunteers, to provide psychological first aid to returnees – as well as border personnel themselves – who are in need of such support, including disseminating information on key helplines. In cases where follow-up is deemed necessary, counsellors have also been providing sessions over the phone.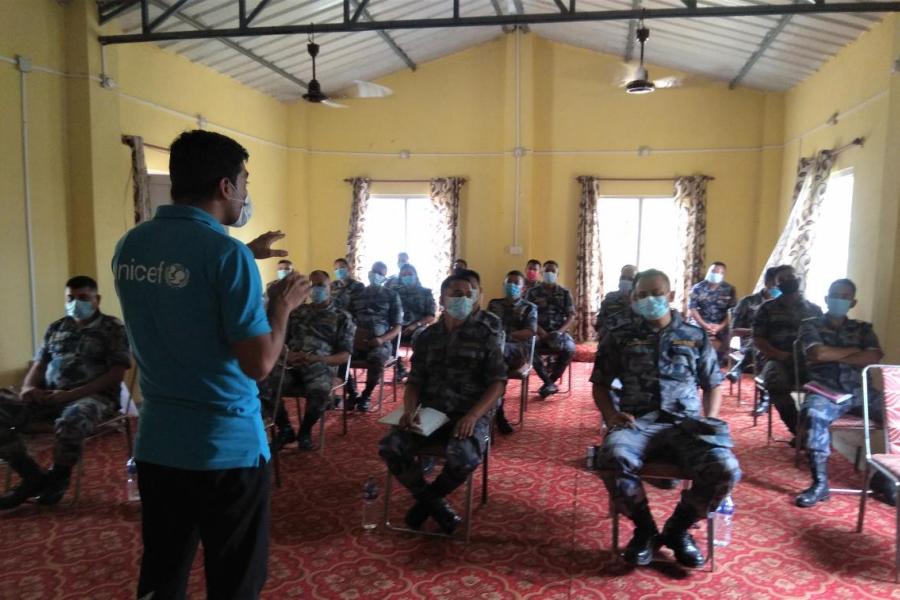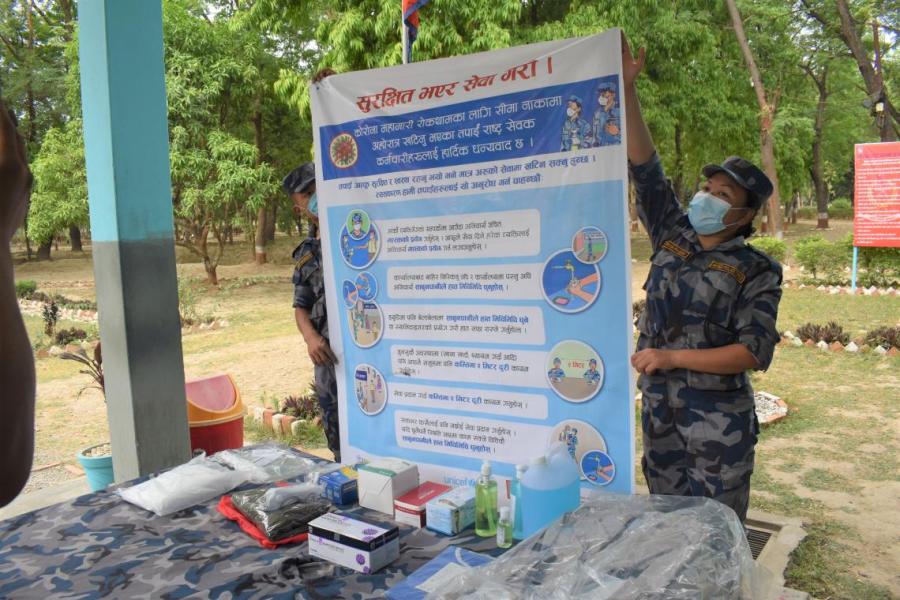 In coordination with local governments and health officials, UNICEF has also been providing health and hygiene kits to different isolation centres around the country, including demonstrations for patients on how to use these effectively.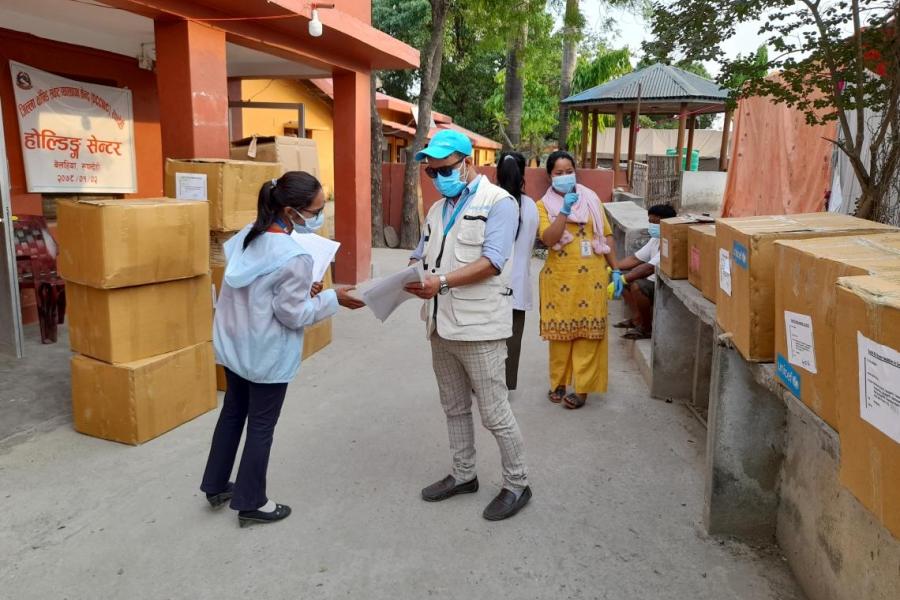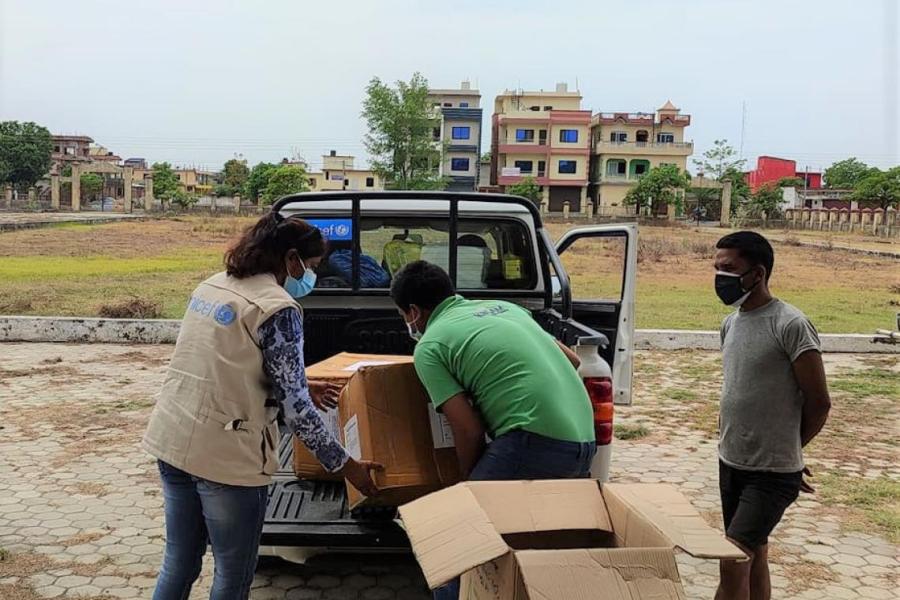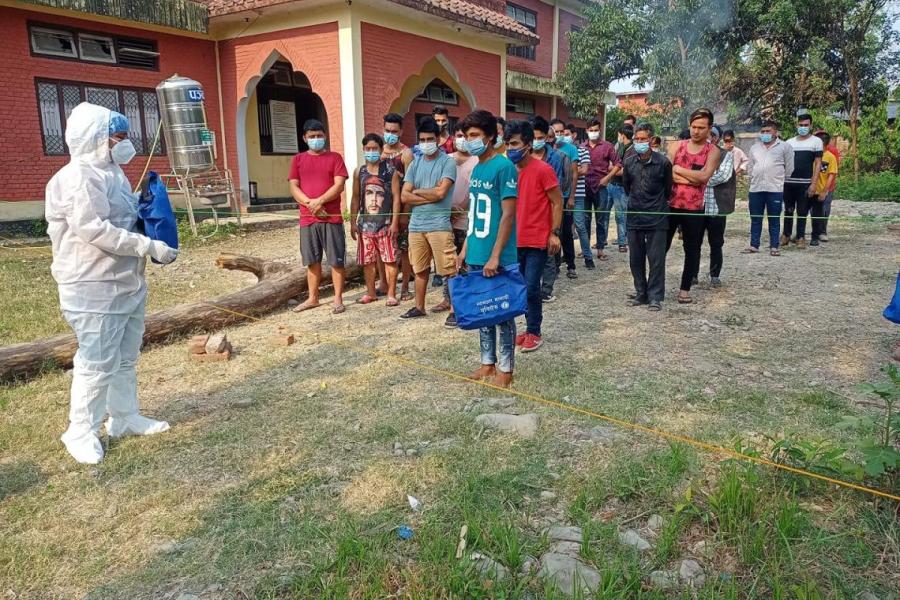 UN entities involved in this initiative
UNICEF
United Nations Children's Fund