Story
Skin-to-skin care for infant survival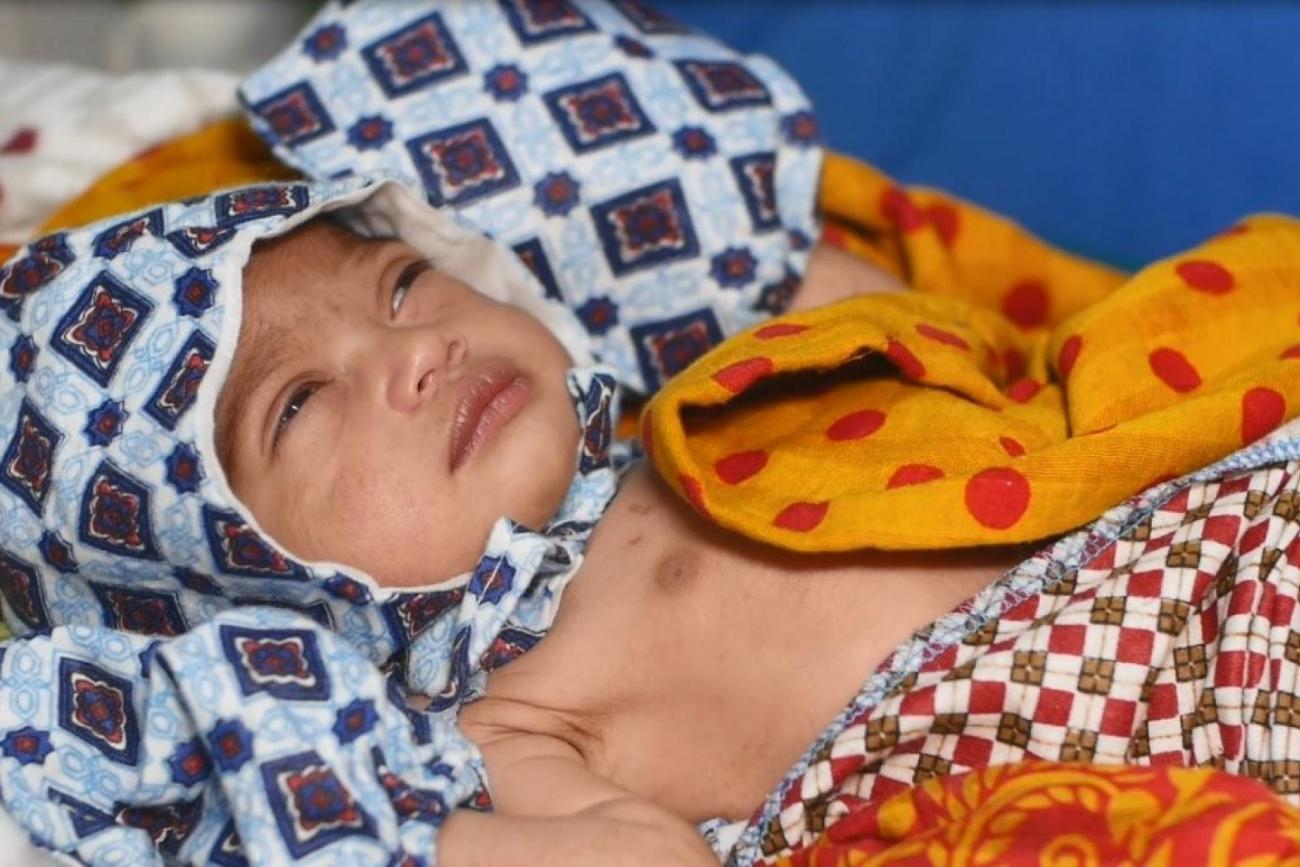 At the Janakpur Provincial Hospital in southern Nepal, support from UNICEF and partners has been crucial in improving essential newborn care for preterm babies
Dhanusha, Nepal: On the evening of 1 November 2020, at the Janakpur Provincial Hospital in Dhanusha District in southern Nepal, Sita Paswan and husband Sarbjit welcomed their first child – a baby girl – into the world.
Celebrations, however, were muted under the circumstances. Sita had been just 32 weeks into her pregnancy when she unexpectedly went into labour that morning, and Sarbjit had rushed her to the hospital. An exhausting 12 hours of labour later, their little girl arrived.
 As in the case of many preterm babies, the newborn was underweight. Soon, she was also having difficulty breathing, and health staff at the hospital immediately admitted her to the Neonatal Intensive Care Unit (NICU) to be treated and monitored. In four days' time, much to her parents' immense relief, the baby was finally released into their care.
Before they could take her home, however – recognizing the risk of hypothermia and respiratory problems that preterm babies are particularly vulnerable to – healthcare providers counselled the couple on providing Kangaroo Mother Care (KMC) or Mayako Angalo ("a loving embrace") in Nepali. This is a non-medical intervention that involves, among other elements, the technique of maintaining skin-to-skin contact between caregivers and newborns, particularly effective in the case of preterm and underweight babies.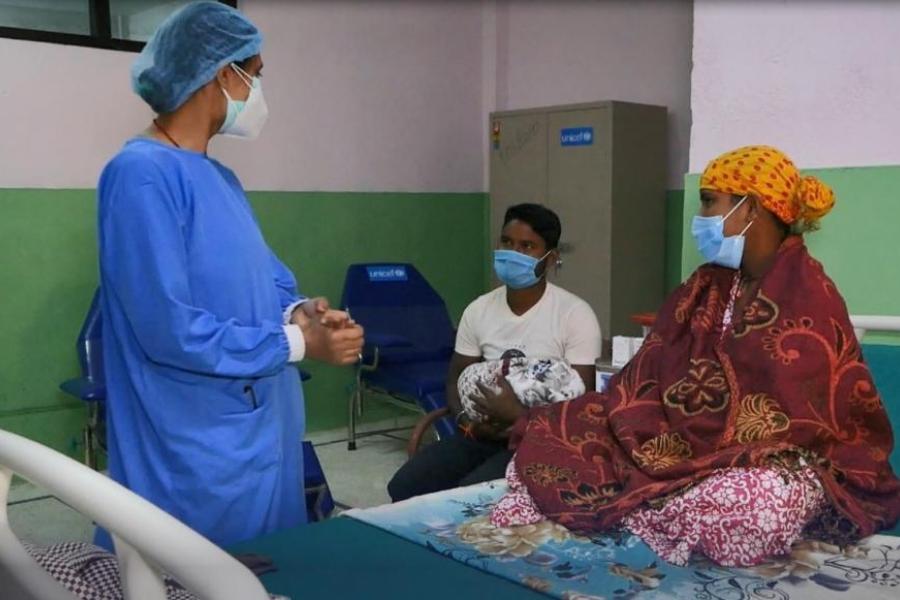 Inside the designated KMC unit at the hospital – newly established with support from UNICEF and equipped with beds and reclining chairs – Sita and Sarbjit were taught the basics of the practice. They learned how best to hold their daughter against their bare skin and secure her there with a blanket or shawl for a period of time to keep her warm and safe.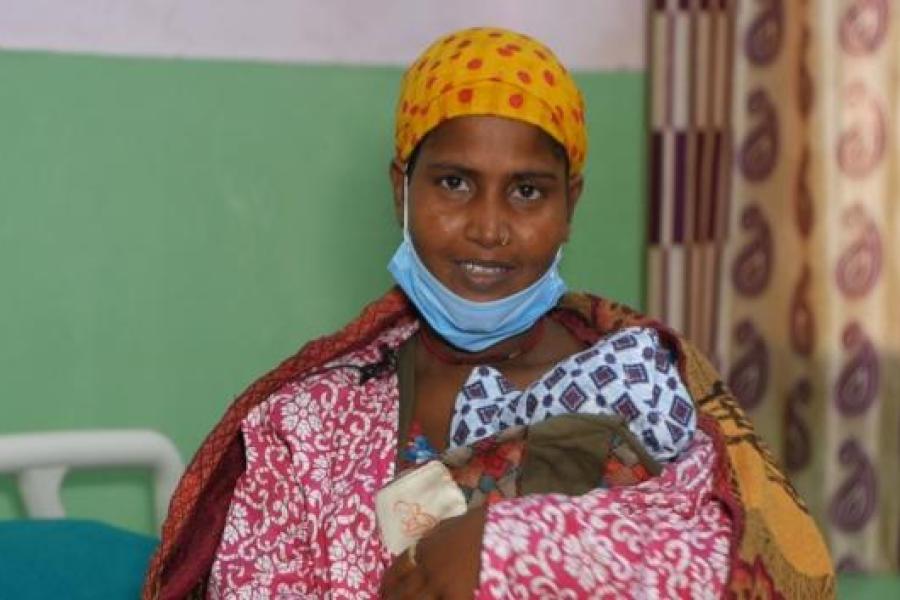 Sita is grateful to the health staff for having given them these tips, something she says she wouldn't have known otherwise. "I'm very happy to get this service," she says, cradling her little girl close.
According to Dr. Jamun Singh, the head of the pediatrics department at the hospital, over 80,000 babies are born preterm in Nepal every year.
"To reduce child mortality, we need to focus on decreasing neonatal mortality. Kangaroo Mother Care makes this possible," he says.
He explains that not only does the KMC method allow parents to use their bodies as incubators to protect babies from low temperatures and helps to increase babies' weight gain, it also builds early bonds between caregivers and children.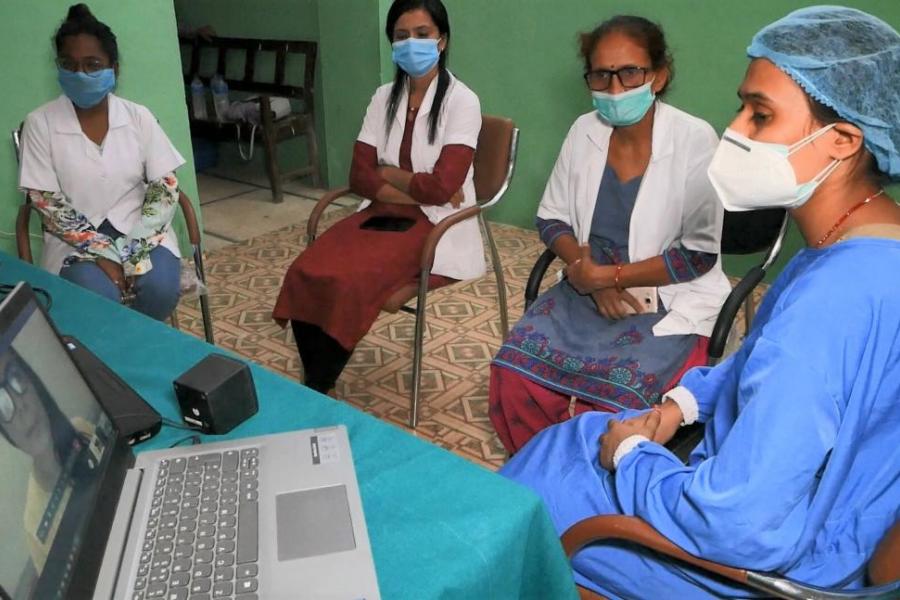 In addition to helping set up the KMC Unit at the hospital, a number of trainings were also conducted by UNICEF and partner organization Simulation Society of Nepal. These were all done virtually – given the risks posed by physical gatherings in the context of COVID-19 – and sought to equip healthworkers at the hospital with the knowledge and skills to properly implement KMC, and to enable them to correctly counsel and support parents like Sita and Sarbjit in doing the same.
Matron at the facility, Sandhya Das says that the new unit and the trainings have lifted healthworkers' confidence in providing essential newborn care for preterm and low-birthweight babies.
"Although it was challenging to start a new unit during a pandemic, with support from the hospital and UNICEF, we were able to get the KMC Unit going," she says.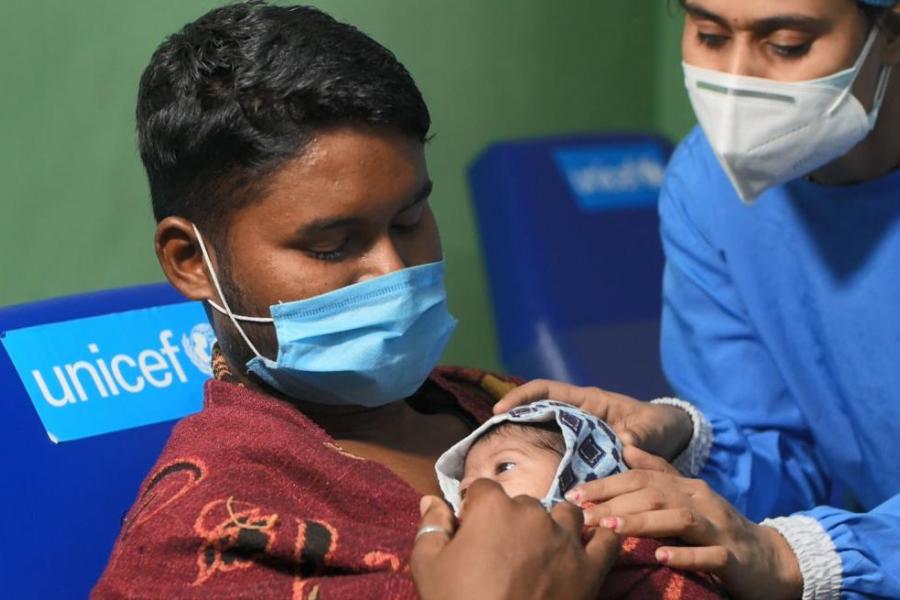 UN entities involved in this initiative
UNICEF
United Nations Children's Fund
Goals we are supporting through this initiative