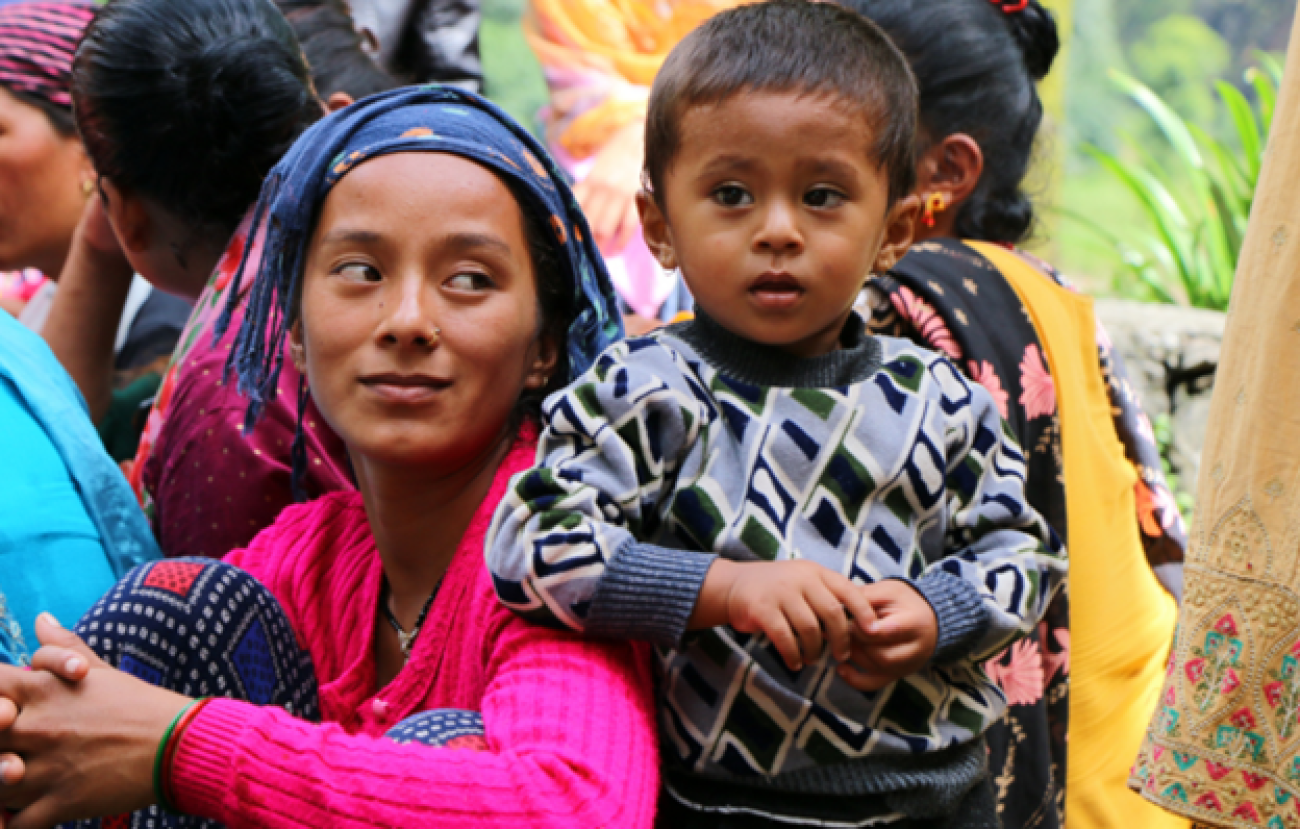 Subita has completed her high school education (Grade 12) from Baitadi and is now preparing for a Government job.
For this, she is taking preparatory classes in Kanchanpur and had just returned home 2 weeks before the landslide hit her house.
"I can't attend my classes now due to the current situation of my family. I don't know how I can even think of leaving them like this" says Subita, with her eyes full of tears. Along with her home and belongings, she had just lost her grandmother to the floods as well.
Subita is one of approximately 30,000 people who were displaced and affected by the recent flooding in the Far West mountainous region of Nepal - the Sudurpaschim Province (Province 7).
Incessant rainfall across Nepal has resulted in monsoon flooding and landslides claiming 33 deaths and displacing several hundreds of families throughout the country.
During any disaster, women and girls are among the most vulnerable and this was certainly the case in the floods in Sudurpaschim. Recollecting the day the Laksu river burst in the Darchula District, 27 year old Bimala reminisces on how she, her husband and 3 daughters aged 9, 5 and 1 escaped the floods.
"The sound of the river was so scary…we had never seen such a big flood in Lasku. We saved ourselves by running towards the other side of the hill at midnight. It was very difficult with my children and my sister who is pregnant."
That night, the flooded Lasku river destroyed many things including key roadways, infrastructure, suspension bridges and even a health post with a birthing center - making it harder for response workers to get in due to restricted access and mobility. Determined to get help for herself and her sister, Bimala walked 6 hours with her one-year old on her shoulders, to get to the next closest hospital - but that hospital was severely lacking in key medicines and equipment.
UNFPA, with boots on the ground in Sudurpaschim, was immediately present to respond to the immediate needs of women and girls. Recognizing the shortage in essential hygiene products, together with Nepal Red Cross, FAYA and other partners, UNFPA distributed a total of 462 Dignity Kits and 270 Kishori Kits.
These dignity kits contain geographically contextualized hygiene and protection related items coupled with Gender-Based Violence (GBV) prevention messages and referral pathways to reduce the vulnerability of women and girls to violence.
Nisha and Sabitri
21-year old Nisha Karki also recollects the time she bravely threw her 21-months-old son to the hands of her sister while the floods hit their home.
"The situation was intense…we barely survived. My sister was almost swept away by the river, but she survived by clinging on to the chain-gate. Once she was steady, she jumped from the house to the opposite side of the flood and asked me to throw my son to her because I was also stuck. It was so scary, but I did it as I didn't have options to save my son...And, we all survived."
65-year old Sabitri Karki, who lives on the other side of the Lasku river, was also affected by the floods.
"I just sat on the highest floor of the house hoping the water wouldn't reach me. All the other young people jumped and ran away, but I couldn't jump because of my age. I stayed up all night just praying and in the morning, as the water level went down, my son came for me"
Disasters can affect anyone, at any time, and in the recent past, the South Asian region has seen more and more recurring, erratic and unpredictable natural disasters stemming from the adverse effects of climate change.
In fact, just a month later, Nepal is yet again experiencing floods in the Karnali River basin affecting the peripheral districts in the southern parts of the Sudurpaschim and Lumbini Provinces, where UNFPA is responding as part of the UN Central Emergency Response Fund (CERF) Anticipatory Action Project alongside UN Women and the World Food Programme (WFP) under a funding envelop of US$3.2 million.
The increase in frequency however also means that as a country, Nepal can do more to be better prepared to respond to such recurring disasters.
Response Efforts
While the Government and partners on the ground rush to respond to the immediate needs of the crisis, UNFPA is working to ensure that Governments across all tiers are better prepared to face future natural calamities while strengthening the capacity of first responders to ensure the needs of women and girls are not overlooked during a crisis.
UNFPA is also continuously training health workers, GBV service providers including psychosocial counselors and volunteers to be mobilized if and when a disaster should strike.
As part of UNFPA's preparatory work, over 10,000 Dignity and Kishori Kits are prepositioned and kept ready for dispatch with support from the Government of Australia, UK Foreign, Commonwealth and Development Office (FCDO) and the European Union, to mount an effective emergency response.
The Future with Climate Change
As various forms of disasters strike one after the other in Nepal, Pakistan, Bangladesh, Sri Lanka and India, the future may look bleak but the question remains: what more can we do to be better prepared?
Changing weather patterns are continuing to put the futures of millions of women and girls living in climate-vulnerable areas in South Asia at risk. Worse, as Nepal is experiencing right now, even before they can recover from one disaster, another one strikes, reversing any progress and jeopardizing any form of recovery.
People deserve to go beyond just 'barely surviving'. Greater investments must be made to strengthen both disaster related preparatory and response systems. As the world marks International Day for Disaster Risk Reduction (IDDRR), UNFPA remains committed to support communities build greater climate resilience, whilst ensuring no woman and girl gets left behind.
UN entities involved in this initiative
UNFPA
United Nations Population Fund