Story
How UNESCO's functional literacy class is empowering girls in Nepal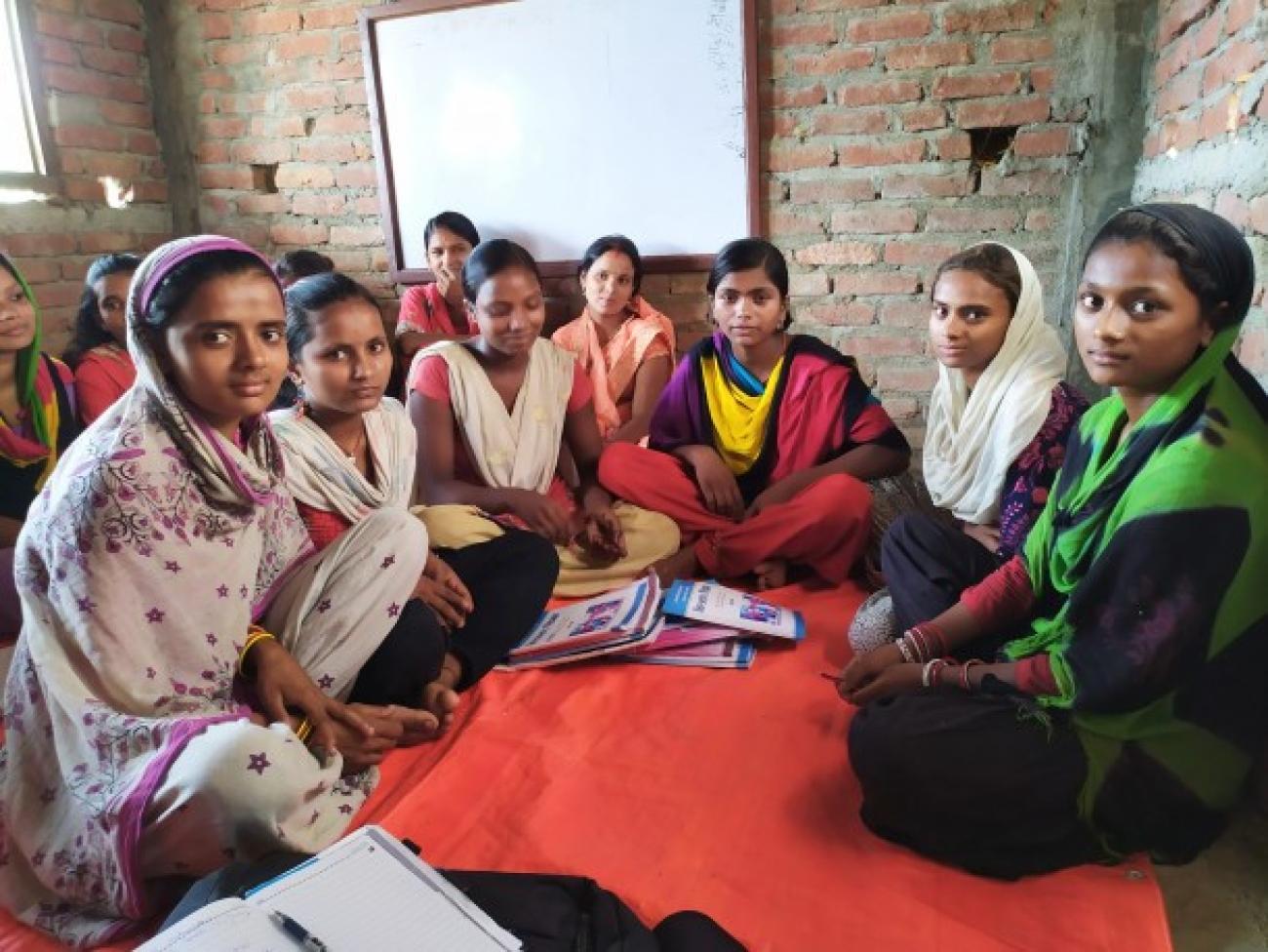 "I was so happy to be back in school. I want to continue studying up to bachelor's level and become a nurse."
"I was so happy to be back in school. I want to continue studying up to bachelor's level and become a nurse."
Sushma
Sushma still remembers the day she went back to school. The excitement she felt walking into a classroom and joining other girls to re-start her journey. 
Two years ago, Sushma had to drop out of school to handle the household chores when her mother fell ill. After attending the UNESCO-supported functional literacy class (FLC) she was able to join the Krishna Secondary School in Dewanganj Rural Municipality. The Joint Programme offered her a chance to catch up for the gap years but more importantly, it helped her realise the importance of education.
'Earlier, after dropping out of school, I never thought of studying further,' says Sushma. 'But, the FLC made me realise the importance of education and I earned the courage to continue my studies.'
Sushma's return to learning wasn't so easy. Her family wanted her to get married instead of going to school. 'I told my father, mother, elder brother, and uncle that I wasn't old enough to get married,' explains Sushma. 'It wasn't easy convincing them especially because we didn't have the resources, but eventually they saw how determined I was.' The facilitator of the Joint Programme's FLC helped arrange her transition into the school.
Sushma is among the 1,800 girls in Nepal who have participated in the Joint Programme's functional literacy class organized by UNESCO. The programme works closely with local governments and community learning centers in five districts – Achham, Bajura, Rautahat, Sarlahi, and Sunsari – to provide literacy and numeracy education as well as life skills to adolescent girls and young women. The classes have helped change attitudes. Sushma says 'I used to think that sons should be preferred to daughters, but now I have come to know that sons and daughters are equal. This helped me convince my parents to send me back to school.'
The Joint Programme has also integrated comprehensive sexuality education into these classes helping young girls to be aware of their sexual and reproductive health and rights and sensitizing them on harmful practices such as gender-based violence and child marriage.
Not all girls in Nepal get this chance. While more than 95% of children in Nepal are in primary school many of them drop out with girls at higher risk than boys. Many factors lead to this. Poverty, accessibility to schools, gender norms, and child marriage are just a few on the list. As education is not seen as a priority for girls in many parts of the country they are most often asked to stay at home or taken out of school to support their families. Child marriage is still a common practice in both rural and urban areas.
UNESCO, UNFPA and UN Women are working together through the Joint Programme for "Empowering Adolescent Girls and Young Women through the Provision of Comprehensive Sexuality Education and a Safe Learning Environment in Nepal" funded by KOICA to empower girls and young women through quality education. Most of the girls who participate in the literacy classes have never been to school or left school early with some from groups subject to caste-based discrimination further alienating them from any educational opportunity. Working closely with community learning centres and facilitators, to date, the Joint Programme has been able to reach about 1,800 adolescent girls and young women in 14 municipalities across 5 project districts.
With the onset of the COVID-19 pandemic, many girls in rural Nepal have lost any opportunity to learn. Sushma is not an exception. She has also not been able to attend classes due to school closures. Distant learning options are farfetched choices in these areas where owning a mobile phone is a luxury. Sushma says her biggest fear is that she will never be able to return to school, an opportunity that was so hard to be come by in the first place.     
UNESCO is working closely with the government and the local community to ensure relevant support can be provided to those most in need. Together with the Ministry of Education, Science and Technology, and Nepal's Association of Community Radio Broadcasters (ACORAB) it has led efforts to make radio lessons available across the country for secondary students. UNESCO is also planning to launch a community-radio-based campaign Keeping girls in the picture to ensure that #LearningNeverStops for every girl in Nepal.
For more information:
*"Empowering Adolescent Girls and Young Women through the Provision of Comprehensive Sexuality Education and a Safe Learning Environment in Nepal" is a Joint Programme led together by UNESCO, UNFPA and UN Women with support from KOICA aiming to empower girls and young women through an integrated approach to education, health, and gender equality.
UN entities involved in this initiative
UN Women
United Nations Entity for Gender Equality and the Empowerment of Women
UNESCO
United Nations Educational, Scientific and Cultural Organization
UNFPA
United Nations Population Fund