Story
'We cannot afford to let our guard down now'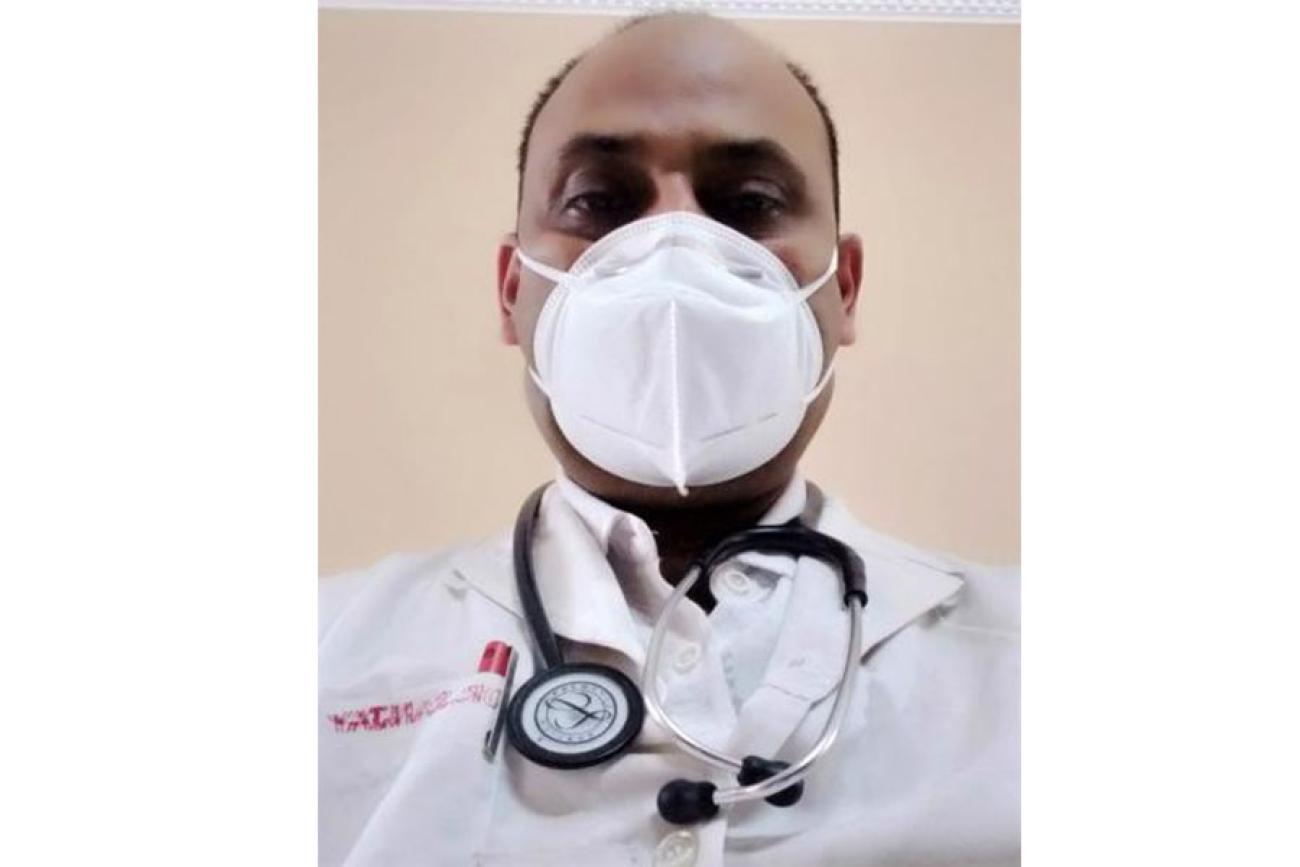 Healthworker Dr. Sanjay Kumar Thakur recounts his experience on the frontlines of COVID-19 during the first and second waves of the pandemic in Nepal
Kathmandu, Nepal: Dr. Sanjay Kumar Thakur is among the thousands of healthworkers in Nepal who have been, for well over a year now, on the very frontlines of the battle against COVID-19. Until a recent shift to the Bir Hospital in the Kathmandu, Dr. Sanjay had been the medical superintendent at the Narayani Hospital in Birgunj in southern Nepal, where he had worked with his team to respond to COVID-19 during both the first and second waves of the pandemic.
Comparing his experiences and observations across these two waves, Dr. Sanjay says that the severity of cases in the most recent surge of cases posed an enormous challenge.
"Last year, people would come to us as soon as they had symptoms, so we were seeing a lot of mild cases," he says. "This time around, however, with so many opting to isolate at home without any contact with healthworkers, they would only come to us after their condition had worsened considerably."
Dr. Sanjay recalls receiving patients whose oxygen levels had dropped so low that there was already a danger of organ damage, besides complicating treatment.
Then, there was the sheer number of patients. Following the surge of the virus in India, which prompted mass movement of people across the border into Nepal throughout April and May, health facilities like Narayani were quickly seeing a steep, alarming rise in traffic.
"Within a short time, cases were just climbing up and up," he says. "We were stretched to the very limit, trying to do the best with the resources we had."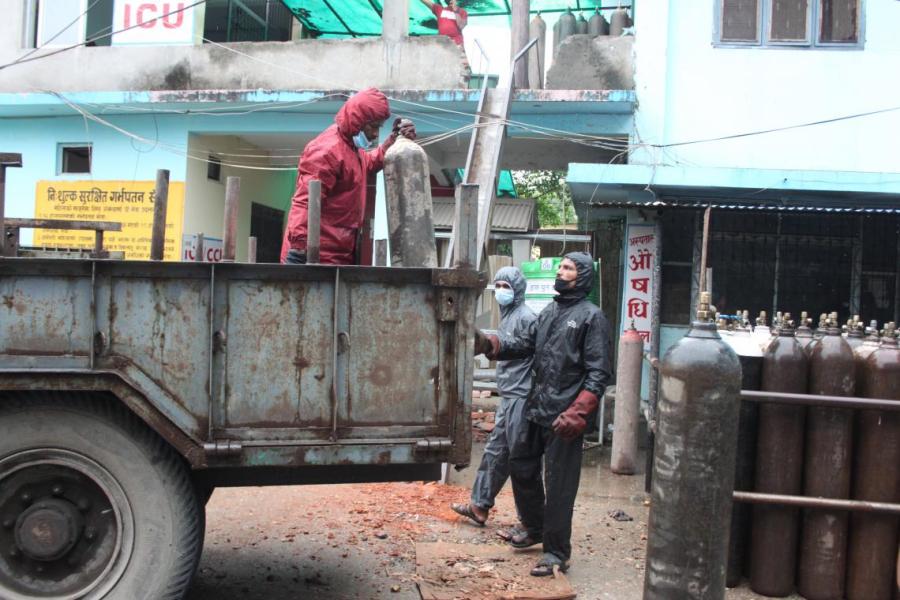 Much like in other health facilities around the country, concern was especially high around the flow of oxygen supplies at the hospital during the second wave. Dr. Sanjay recounts one occasion when the team had been struggling with a batch of ventilators that were out of order. Upon learning of the situation, UNICEF's health staff – through coordination with the Biomedical Engineering Foundation Nepal – had connected the hospital to a biomedical engineer, who had arrived and swiftly taken care of the repairs.
"That was a huge relief," Dr. Sanjay says. "We were able to bring those into use immediately for COVID-19 patients who might not have otherwise survived."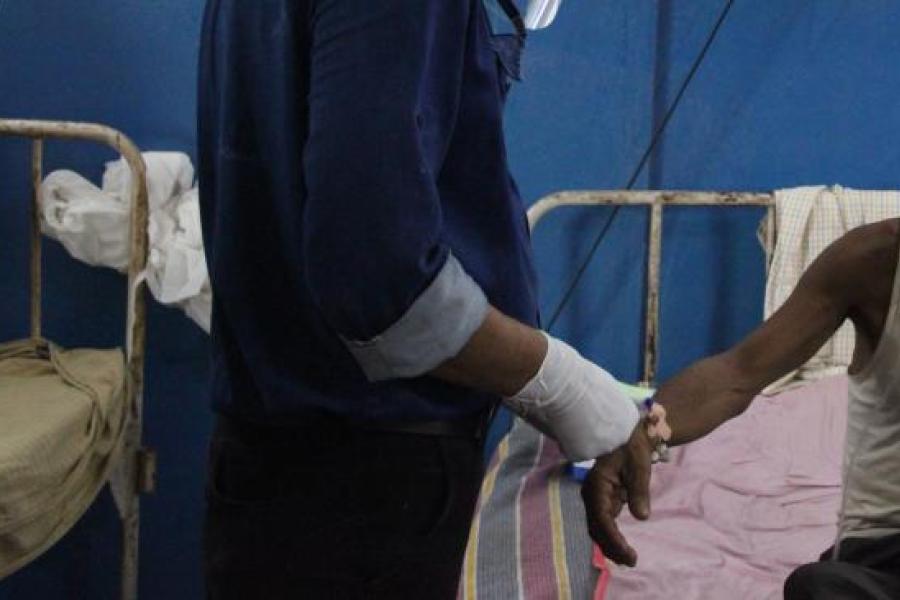 Fortunately, the family was soon able to reunite and recover together without complication – for which Dr. Sanjay credits his having taken both doses of the COVID-19 vaccine. He hopes more and more people around Nepal can soon have access to the vaccine and the protection it provides, and hopes that appeals that are being made to countries to donate excess doses will bear fruit.
However, he warns that as we wait for vaccines to arrive, we need to continue to practice preventive measures.
"When cases went down after the first wave, people made the mistake of thinking everything was fine, that it was all over and we didn't have to be careful anymore," he says.
"But if there is anything we can learn from the devastation that we saw in the second wave, it is that we cannot let our guard down now."
UN entities involved in this initiative
UNICEF
United Nations Children's Fund